For Undergraduate Students
Home | Workshop Program | Study Groups | Study Skills | Tutoring | Disability Resources | News & Events | FAQ | Resources for Students | Report an Accessibility Concern | CAS 310 - Undergraduate Teaching Assistant Program | Resources for TAs
Workshop Program
A signature of the College, workshops are organized through an ongoing partnership among Center for Excellence in Teaching and Learning and a range of departments.
At the core of the student-led workshop is an interactive, collaborative learning team that meets each week to work together to solve sets of challenging problems.
Teams meet under the guidance of peer leaders, lively students who have previously completed outstanding work in the course. Our credit-bearing leader training program prepares leader to help their workshop participants tackle demanding course material together.
Quick Links: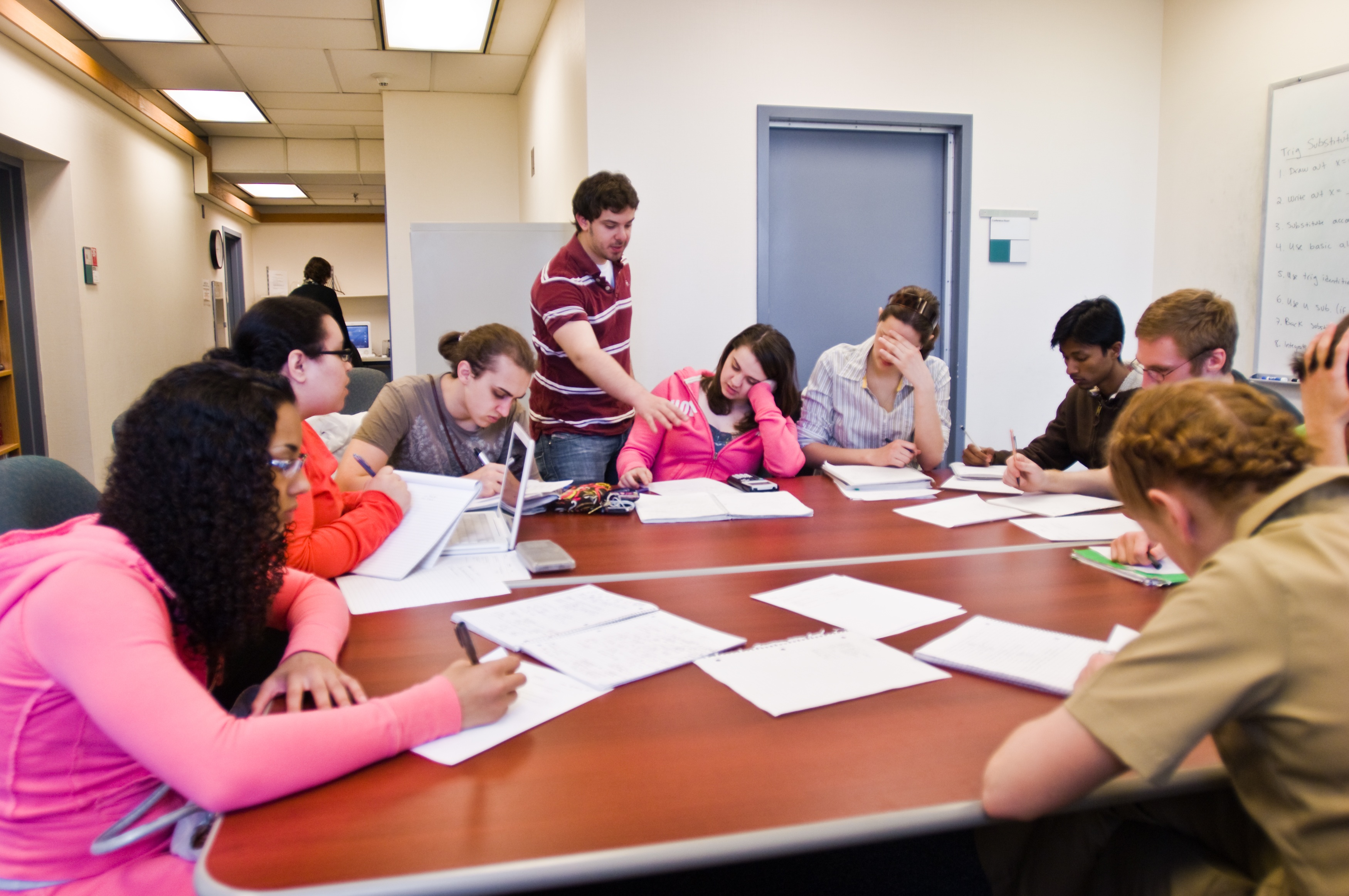 The University of Rochester is considered a national leader in the development of these learning teams. Workshops have been implemented with the active participation of faculty in Biology, Biochemistry, Chemistry, Computer Science, Economics, Math, and Physics.
Workshops are integral components of the course, well incorporated with the course lecture, laboratory, and homework exercises. Faculty members are closely associated with workshop activities and the student leaders. Student leaders are carefully chosen and well trained by faculty in the discipline and learning specialists in course content, group dynamics, the basics of learning theory, and diversity issues. Workshop materials are challenging and promote group problem-solving approaches.
Vicki Roth, Assistant Dean and Executive Director of the Center for Excellence in Teaching and Learning, was one of the original national consortium partners who co-developed the Workshop model in 1995. She is the co-author of a text for workshop leader training and articles about the model. A focus of her work is on the assessment of the workshop model.
Workshop leaders' poster presentation: Friday April 24, 2015