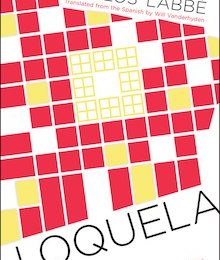 In celebration of the release of Carlos Labbé's Spiritual Choreographies later this month--and because of a little surprise we'll unveil soon enough--we decided to make Carlos our "Author of the Month." From now until June 1st, you can use the code LABBE at checkout to get 30% off any and all of his books. (Including ePub ...
This is another one of those posts. One in which I wrote a long-ass essay/diatribe that I decided to delete so as to "focus on the positive." In this case, I was on a roll about how sick I am of the literary field anointing four-five international authors a year and writing endless articles/listicles about ...
If you happened to read Laird Hunt's "great review of Carlos Labbe's Loquela in the LA Times":http://www.latimes.com/books/la-ca-jc-carlos-labbe-20151220-story.html you'll probably be interested in meeting the man behind this wild and wonderful book. Well, if you live in Dallas, Portland, ...