From the Senior Vice President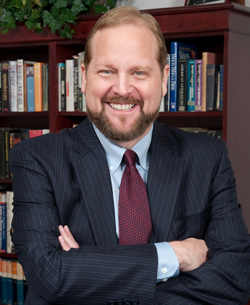 March 2013
The newest issue of Endeavor has already announced the news far and wide, yet it warrants repeating and further acknowledgement. As of February 20, we surpassed $900 million in commitments to The Meliora Challenge!
We have achieved 75 percent of our goal of $1.2 billion, through 70 percent of our Campaign, ending June 30, 2016. Reaching this milestone speaks volumes about the dedication of our Community of Leaders, which has been a continuous source of positive momentum. You have been particularly generous in the area of endowed professorships.
This issue of Fast Forward features the installation of the inaugural holder of the Richard and Margaret Burton Distinguished Professor in Orthopaedics. The Burton's gift is among 28 new endowed professorships that have been added at the School of Medicine and Dentistry. During The Meliora Challenge we have nearly doubled the number of endowed positions in this school alone. Overall, your support has helped us add 61 endowed professorships across the University.
Our success bodes well for us reaching and blowing past our goal of 80 new and committed professorships in the Campaign. As our inspirational President Joel Seligman says, "Universities are built professorship by professorship." These gifts are one of the most lasting investments to sustain the quality of our education and research and the overall service of this University.
I am grateful for the leadership and generosity of our alumni, parents, and friends that have enabled us to celebrate these accomplishments. And we should all be proud to be part of such a supremely supportive community.
Meliora!
James D. Thompson
Senior Vice President
Chief Advancement Officer