From the Senior Vice President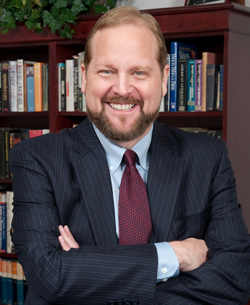 August 31, 2010

"If your actions inspire others to dream more, learn more, do more and become more, you are a leader."
—John Quincy Adams
Leaders and inspired supporters have been essential to every successful movement in history. We see this reflected in the University of Rochester's rise to greatness. Our own leaders and exemplars have consistently shown us the way. Thankfully, increasing numbers of dedicated supporters are emerging to shape our future. They are taking leadership roles through the Board of Trustees, George Eastman Circle, National Councils, Regional Cabinets, school and unit advisory boards and across campus.
Our volunteers were essential to the triumph of the 2010 annual giving program. We have the fastest growing annual giving over the last five years compared to any peer institution we can identify. This simply could not have been achieved without the visionaries, leaders and role models in our community. They are now moving to the forefront again with special Reunion challenges and an all-important commitment to the endowment.
I offer my deepest appreciation to Robert Goergen '60; Gwen Greene '65 and Tom Sloan '65, '67 (MS); and Larry Bloch '75 and Nathan Moser '75. Their Reunion involvement and generosity will help make Meliora Weekend 2010 an event chronicled in our history. I also want to thank Marty E. Messinger '49 and his family for their thoughtful and generous endowment gifts. They have strengthened the University through their recent contributions to the Messinger Library Recognition Award, Judaic Studies and the Debate Union. Endowment support provides a permanent level of funding that ensures generational continuity. These wonderful exemplars are showing all of us the path forward. It is our honor and joy to follow.
We are about to enter a new academic year at the University of Rochester. I look forward to more achievements that further accelerate our progress, working in collaboration as part of a growing and inspired coalition. We must take our places as part of the legacy of leadership that built the University of Rochester and is now essential to moving it forward. It is our responsibility to fulfill the promise of our motto: Meliora!
James D. Thompson
Senior Vice President
Chief Advancement Officer