From the Senior Vice President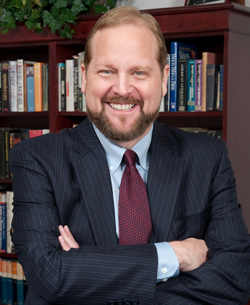 September 29, 2010

"Homecoming means more than winning a competition or a sporting event. It provides an opportunity for every component of the university to come together to celebrate as a whole."
--Author Unknown
We are fast approaching Meliora Weekend 2010. Soon alumni, parents, students, faculty, and staff will gather together in Rochester to commemorate all the University's many accomplishments from academics to sports. This annual gathering has become a way for us to express pride in this great institution. The bonds that connect us as members of this remarkable community are further strengthened.
Over the past decade, Meliora Weekend has enriched and enhanced our homecomings and reunions. As the University continues to make progress, we see Meliora Weekend moving with it, reaching new levels of quality. This year marks another historic step forward that is sure to make your experience better than ever before.
For the first time all reunions and school celebrations will be held together, helping us to realize the vision of one university. Indeed, we can find it a challenge to stay current on all the extraordinary achievements made here on a daily basis. Meliora Weekend 2010 is an opportunity to see the breadth of our academic excellence and the full range of services we offer. Our ability to work together with a shared purpose on behalf of one University that is greater than the sum of its parts is the key to greatness in the future.
Partnerships across the University and the dedicated work of our volunteers have made this step forward possible. As we come together to celebrate our love and loyalty for Rochester, it is proper and fitting that we honor our generous supporters and volunteer leaders for all they do for the University throughout the year. Special events have been planned for George Eastman Circle members. They are an influential group of supporters who have earned a place in University history for their dedication to and belief in Rochester's future.
Schools will present top honors that include the Dean's Medal, James S. Armstrong Alumni Service Award, Distinguished Alumnus Award, John N. Wilder Award, Alumni Service Award, and the Humanitarian Award. Meliora Weekend provides an ideal setting to recognize these distinguished members of our community who will share the experience with classmates, friends, and members of the campus community.
I believe Meliora Weekend has become such a success - distinctive from other similar events throughout higher education - because it gives the opportunity to live our motto, "ever better." I believe the weekend will continue to grow and excel as our community is increasingly united by the spirit of one university. Through more than 250 outstanding programs, activities, and events this year, we will see excellence representing the full spectrum of pursuits our University offers. Witnessing "ever better," we come away inspired to apply it in our lives with renewed commitment to something greater than ourselves. I look forward to seeing you on campus.
Meliora!
James D. Thompson
Senior Vice President
Chief Advancement Officer