From the Senior Vice President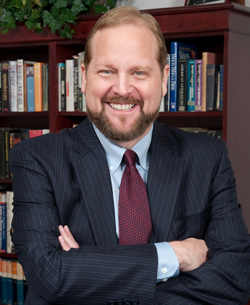 February 2012
For the last 130 years, George Eastman's company, Kodak, has been a fundamental part of our University and the Rochester community. At times, the media's somber depiction of the company's future has implied that there is a dark cloud over Rochester. Duncan T. Moore, the Rudolf and Hilda Kingslake Professor of Optical Engineering and vice provost for the Center for Entrepreneurship, recently provided illuminating commentary for The New York Times addressing this perception. Duncan suggests that while Kodak has declined in terms of employment, Rochester has remained economically robust.
Kodak's presence in the Rochester community has provided it with diverse resources and a workforce of highly skilled creative professionals, well-positioned to become successful entrepreneurs. Additionally, we have strong centers of higher education, led by the University of Rochester, and offer a multitude of cultural institutions, which all help us continue to thrive. This is really a great place to live.
Here is a range of publications that provide broad evidence of our stability.
•    Forbes—Best Places to Buy a Home (#1), Best Places in the Country to Raise a Family (#3), Most Affordable Cities in America (#7), and Most Innovative Cities in the U.S. (#14)
•    The Daily Beast—America's Smartest Cities (#10)
•    Newsweek—America's Best High Schools (10 of 35 are greater Rochester high schools)
•    Business Facilities—Best Medical Devices and Equipment Region in U.S. (#7)
•    Bloomberg Businessweek—Strongest Job Market in America (#15)
•    St. Louis Business Journal—Job Growth in the Private Sector (#28)
The University continues to be an important linchpin to Rochester's success. The Simon School's recent international acclaim is one example of the resources the University provides. In London's Financial Times, the Simon School was ranked in its "World's Best Business Schools" for finance (#3), managerial economics (#4), and accounting (#7). Within the U.S., Simon tied with Stanford (#4) for salary progression. This is an amazing showing for Dean Mark Zupan and our beloved Simon School.
Kodak will always be an important part of our history and hopefully, our future. We will continue to move forward, inspired by our heritage and the very bright future we all share at the University of Rochester. I'm extremely proud of what we've accomplished together, and the ways in which we contribute to society through learning, discovering, healing, creating—and making the world ever better. We are a city, University, and broad community of leaders to be greatly admired.
Meliora!
James D. Thompson
Senior Vice President
Chief Advancement Officer