From the Senior Vice President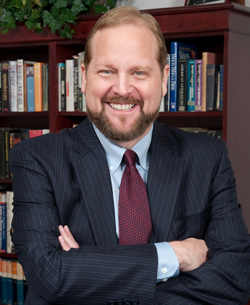 January 2012
We begin this year with excitement as we build upon two major milestones in 2011: growth of the George Eastman Circle and the public launch of The Meliora Challenge: The Campaign for the University of Rochester. Congratulations to the leadership and members of the George Eastman Circle―now with more than 2,000 members! Accomplishing this goal in just five years is a remarkable achievement. The progress has built a strong community of active supporters. It has also been a catalyst for much greater engagement and the rapid growth of our Annual Fund.

The public launch of The Meliora Challenge showcased our great momentum for the next phase of our Campaign. Amidst the fanfare of record-breaking Meliora Weekend attendance, we announced our $1.2 billion goal and our intentions to promote and enhance the University's mission to Learn, Discover, Heal, Create―and make the world ever better. This Campaign, on behalf of the life-changing work of the University, will define the path on which we progress. I am incredibly inspired by the dedicated volunteers who are leading this Campaign through hard work and their terrific example.
Thank you to everyone who has been a part of this impressive growth, you have generated strong momentum to build upon, as we enter 2012. I would like to wish everyone a year full of good health, happiness, and continued success.
Meliora!
James D. Thompson
Senior Vice President
Chief Advancement Officer