From the Senior Vice President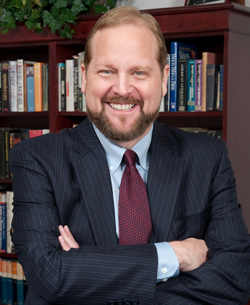 July 2012
As we closed the books on Fiscal Year 2012, I was filled with tremendous pride. I'm proud that, once again, we have demonstrated Meliora is more than the University's motto. We have exemplified a shared resolution to always reach further. The inspirational philanthropy of our donors and the steadfast commitment of our Community of Leaders have allowed us to enjoy growth in all four key metrics of fundraising success, which include new commitments, total cash, our book of pledges, and the Annual Fund.
This past fiscal year brought $149.4 million in new commitments, eclipsing the previous year's record-breaking performance. In total cash we reached $92.9 million, which is the second largest cash year in University history. Our book of pledges saw a $58 million increase, ending at $256 million. Finally, our ever-remarkable Annual Fund has posted its seventh straight annual increase. The Annual Fund's record year of $12.3 million is largely a reflection of the 430 new George Eastman Circle memberships.
Together, we have set the bar for Fiscal Year 2013, and I am confident we have the ability to reach it and soar above it. Through the time, generosity, and leadership of our volunteer leaders, academic and administrative partners, and Advancement staff, we will continue to be ever better.
Meliora!
James D. Thompson
Senior Vice President
Chief Advancement Officer