From the Senior Vice President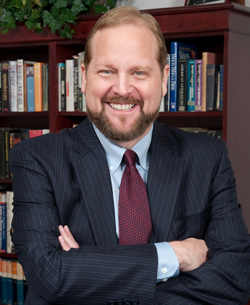 June 2012
The life that conquers is the life that moves with a steady resolution and persistence toward a predetermined goal. Those who succeed are those who have thoroughly learned the immense importance of plan in life, and the tragic brevity of time.
— W.J. Davison
There have been numerous recent examples of a steady resolution and persistence toward a goal. More than 3,000 degrees were conferred throughout the commencement season. President Seligman shared his state of the University address at the 45th Annual Garden Party, highlighting the successes of the last fiscal year. And we launched our first regional campaign in San Francisco to support The Meliora Challenge. Each example illustrates commitment and diligence in planning and preparation.
Davison reminds us that as we pursue our plans, we must be cognizant of how quickly time passes. We are nearing the close of our fiscal year and it is vitally important to the University to meet our financial goals in preparation for the year ahead. Please make your gift or pay your pledge before June 30. Your collective generosity is having a remarkable impact. 
This summer will be filled with travel and preparation. We will be hosting events in New York City and around the country with our academic partners and volunteer leaders. From music festivals to academic panels, we look forward to connecting with you and encourage you to attend a University event in your region. We are also preparing for regional campaign launches in Chicago and Boston, and another spectacular Meliora Weekend in October. Please be sure to look for information on the keynote ticket lottery and registration deadlines that will soon be arriving in the mail.
Thank you for your time and dedication to the University of Rochester as we all work together to become ever better.
Meliora!
James D. Thompson
Senior Vice President
Chief Advancement Officer