From the Senior Vice President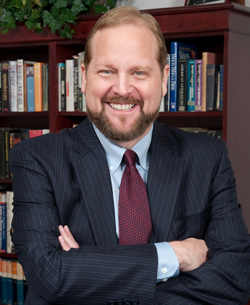 March 2012
I am proud to share the news of our exceptional progress in this month's Fast Forward. In this issue, two of the stories provide examples of strengthening the University's core. The third is about our newest publication, Endeavor,dedicated to telling the story of The Meliora Challenge: The Campaign for the University of Rochester.
Our community of leaders continues to help Rochester advance through important scholarships and the new innovative Ferrari Humanities Symposia. Each new gift plays a role in supporting the development of new technologies, medical breakthroughs, scholarly endeavors, and business ventures. All of these help us carry out our mission to make the world ever better.
With shared vision, leadership, and talent, we are truly making a difference.
Meliora!
James D. Thompson
Senior Vice President
Chief Advancement Officer