From the Senior Vice President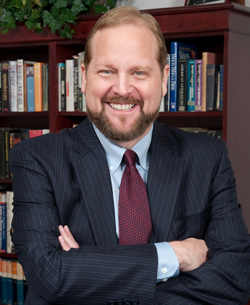 August 2012
The difference between current success and ongoing success is long-term focus and adaptation. As my father always said, change is the first law of the universe. Nothing stays the same. Our aspirations inspire development and innovation in ourselves and the world around us. This restlessness exemplifies the Meliora spirit.
To ensure we stay at the forefront of all fields of our endeavors, we need to always be improving or, as we say at Rochester, be "ever better." If we are to build on the tremendous results of the last fiscal year, we must continue to approach our Campaign with a willingness to do things the hard way; the rigorous way; the Rochester way.
In this issue of Fast Forward we recognize individuals who are helping us sustain our progress through leadership and philanthropy. Their commitment and generosity to the University have enabled us to stay competitive with our peers and connect with our alumni and friends across the country. As we move forward, our Community of Leaders continues to be our greatest source of strength, focus, and embodiment of what it means to be "ever better."
Meliora!
James D. Thompson
Senior Vice President
Chief Advancement Officer