From the Senior Vice President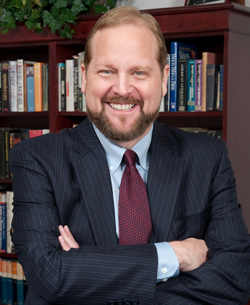 June 2013
A couple days from now, the University Year will come to an end. Being a time of year when goals are reviewed and "numbers" have heightened significance, I would like to share progress in a specific area that many of you have helped make possible.
Throughout our Campaign, the George Eastman Circle has been the embodiment of our momentum. Over the last six years, the Eastman Circle's expansion has been astounding. Here's a look at how, together, we have developed this important group over the last three years:
Year/Memberships
• 2010—1,407
• 2011—1,800
• 2012—2,233
As of May 31, we now have 2,635 memberships and are growing every month. At our current pace, we are on track to exceed our goal of 3,300 memberships by June 30, 2016! This is a testament to what we can do when we work together.
While expanding the Eastman Circle remains an important priority, it is equally important that all current members renew their memberships. I'm happy to report that our Charter Members are actively renewing their memberships—34 percent upgraded their annual pledge and 16 percent are now giving at a full membership level higher.
The Annual Fund is the lifeblood of our institution. For those of you who are George Eastman Circle members, I would like to thank you for providing the continuous leadership and inspiration that is helping us reach our goals of 3,300 memberships and $130 million for the Annual Fund during The Meliora Challenge.
Such wonderful support has me asking, where can we be at this time next year?
George Eastman Circle members: if you haven't already, please remember to make your membership payment before June 30. If your membership is up for renewal this year, I encourage you to renew today.
To pay your George Eastman Circle pledge, click here; to renew your Charter Membership, click here.
Meliora!
James D. Thompson
Senior Vice President
Chief Advancement Officer