From the Senior Vice President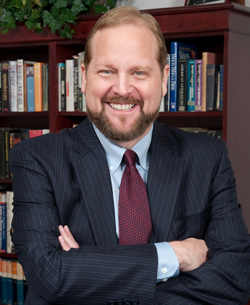 October 2012
During our 12th Meliora Weekend, more than 6,500 members of the University community celebrated Meliora together. Alumni celebrated reunions and reconnected with faculty and each other. With current students, they also showcased their talents, engaged with visitors as University ambassadors, and participated in panel discussions. Parents saw our mission in action through diverse programming options. Friends toured campus, met with the scholars they support, and learned about the innovative work and important research being done here.
The memories created and the good times reminisced need not be confined to this special weekend. As Larry Cohen '66 said, when he and his wife, Jane Cohen '67 received the James S. Armstrong Alumni Service Award, "Little did you know you were creating another Meliora Moment in a lifetime of them."
Like Meliora Weekend, our Meliora Moments project provides the opportunity for our students, alumni, parents, and friends to connect with and take pride in being a part of the University community. Through personal accounts of experiences with the University, we are documenting what it means to be "ever better" and how this motto has, for many, become a guiding principle. It pleases me to report that we surpassed 300 Meliora Moments. If you have not already done so, I encourage you to share the story of how the University ignited Meliora within you. As a token of our gratitude, all participants will receive a "Meliora" pin.
To read my Meliora Moment, those of others, or to share your own, click here.
Meliora!
James D. Thompson
Senior Vice President
Chief Advancement Officer