Friends of Rochester Athletics
Athletic Alumni Cup Challenge

Every year, Rochester Athletics runs a special alumni cup challenge for all of its teams. Each team tries to obtain the highest percent participation of alumni donors and competes for the top spot in the competition. Gifts to the annual fund can help your team and our students win!
In 2014, the men's and women's crew team won the cup. They secured a gift to support the team, won bragging rights for the year for having the most supportive alumni, and they received additional funding for the team.
Annual Fund support of the Rochester Athletics helps teams by providing support for national recruiting, specialized equipment, non-budgeted post-season expenses, funding for foreign trips, and much more.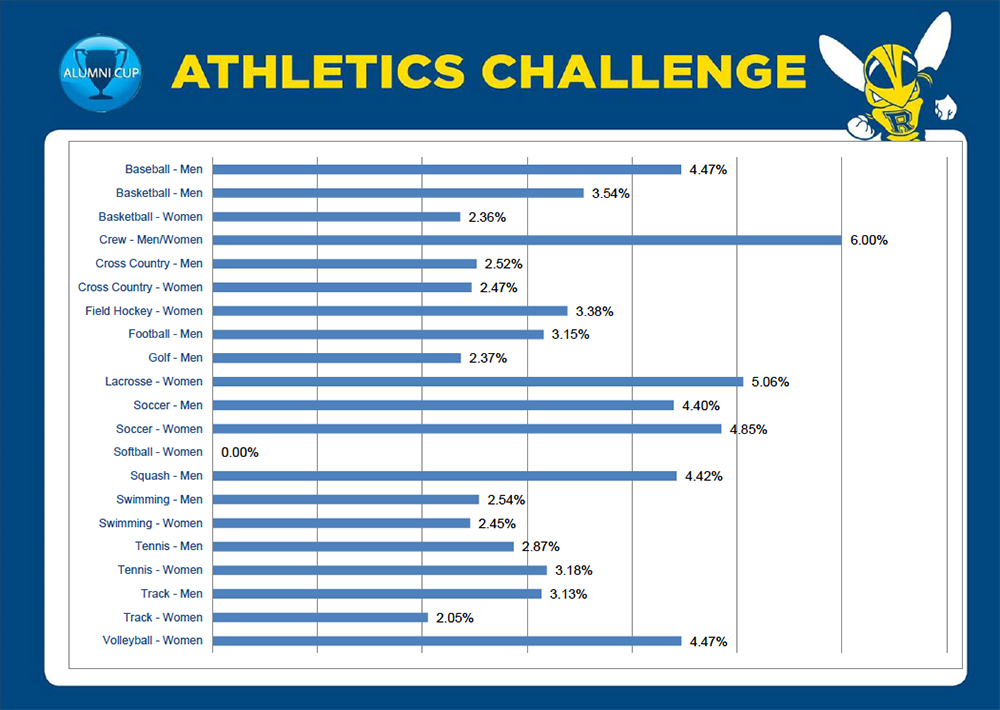 Click chart to enlarge