Emerging Leaders Program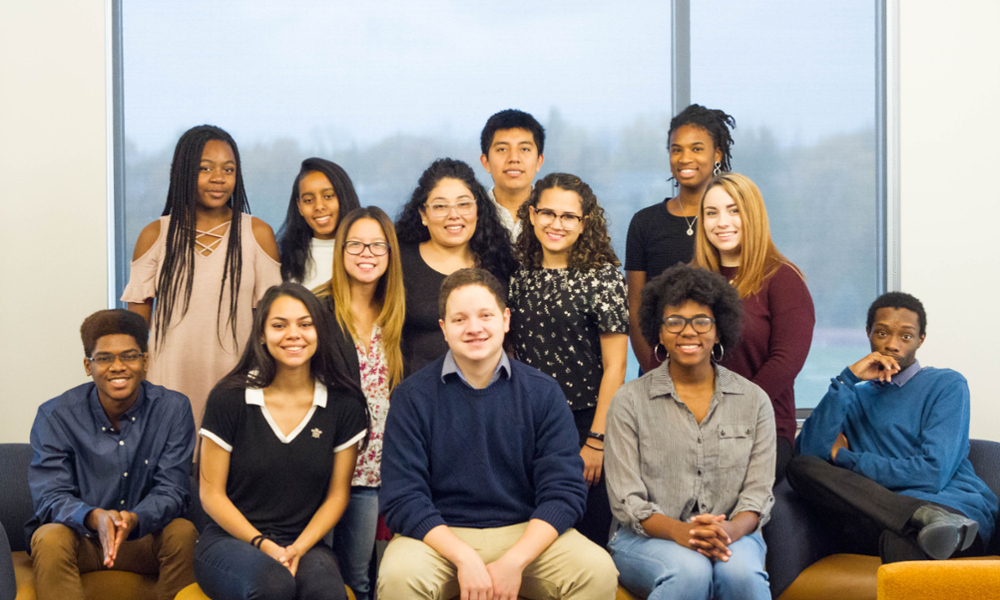 The mission of the Emerging Leaders Program (ELP) is to facilitate the development of leadership skills, and to promote excellence, individuality, and group cohesiveness among current and emerging leaders affiliated with the Office of Minority Student Affairs (OMSA) at the University of Rochester. ELP is unique in using a cultural lens to explore leadership theory and topics. 
Through a series of interactive and culturally based structured workshops and team-building exercises, participants have the opportunity to discuss important social, personal, and multi-cultural current issues as they relate to leadership. The skills gained enable students to:
Take on a more active leadership role in their respective organizations
Navigate the University's departments and resources effectively
Engage both their immediate and neighboring communities in constructive and lasting ways
Program Eligibility and Length
ELP is open to all undergraduate students affiliated with OMSA, although preference is given to first-year, second-year, and third-year students. ELP is intended to help prepare students to be well-rounded and proactive leaders who strive for academic excellence and will be community participants. 
ELP is to be completed in one academic semester (fall or spring).
Interactive Workshops
The Emerging Leaders Program offers many workshops ideal for gaining new skills, which are applicable to any organization or personal enrichment. Topics we've covered in the past include:
Goal setting
Time management
Conflict resolution
Brainstorming techniques
Stress management
Recruitment/retention 
The workshops are designed to introduce current and emerging leaders to leadership theory and development. Information is provided through group activities, guest speakers, discussions, and role-playing.
ELP also offers workshops that review specific University of Rochester policies and procedures that current leaders need to be acquainted with in order to be productive within their organizations. 
Practical Experience
Through team building, group interaction, and organizational involvement, ELP students learn how to practically apply leadership theories. This skillset equips participants to be team members and leaders, wherever their careers take them.
Knowledgeable Presenters
OMSA counselors—as well as University of Rochester alumni, faculty, staff, and student leaders—are recruited to facilitate ELP workshops and panels in order to facilitate connections with myriad leaders and their numerous experiences.
Deadline, Submission, and Program Date Details
Please submit your application online by January 28, 2019 for spring 2019 participation.
The program will meet Saturday and Sunday, 12 p.m.– 4 p.m. Dates TBD - March
You will be notified of program acceptance via email confirmation, no later than February 4th. By submitting an application you understand that you need to commit to the four dates listed, complete a capstone project and present your project in a closing ceremony in order to fully complete ELP requirements.