Our Mission
The University of Rochester is committed to supporting a diverse community of faculty, students, and staff.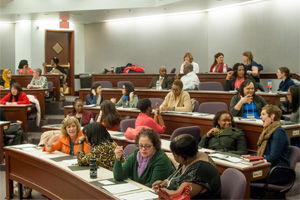 The University of Rochester believes that pursuing excellence in research, teaching, and learning in the framework of our distinctive heritage demands the inclusion of those who will collectively and individually enhance our diversity.
Our pursuit of excellence requires that we create and support a community of faculty, students, and staff who together and individually enhance diversity and who strive to make themselves and our community ever better.
For additional information about our events to support a diverse campus community, resources, funding sources and additional information about diversity at the University of Rochester, please explore the websites below.
Highlighted Diversity Fellowships:
Visiting Scholar Fund and Postdoctoral Fellowship for Diversity and Academic Excellence