Professional Networking Series
Design Your Future
Workshop 1: The Importance of Professional Networking to Your Career
When: Wednesday, September 19, 2012
Time: 4:00pm to 6:00pm
Where: 101 Goergen Hall and Munnerlyn Atrium
A reception to follow this event.
Please RSVP
The kick-off workshop is hosted by Dean of Graduate Studies in Arts, Sciences and Engineering and the Senior Associate Dean of the Graduate Education and Post-doctoral Affairts in the School of Medicine and Dentistry.
The Importance of Professional Networking to Your Career and How to Build One
Join fellow University of Rochester graduate students for the kick-off of the 2012-13 Professional Networking Workshop series. Donald Asher, internationally known author and speaker on professional development and higher education, will present: How to Beat 1000-to-1 Odds to Land Your Dream Job or Assignment, How to Get Strangers to Help You, the "Friends Hire Friends" Rule and How It Works in the Academy, the Strength of Weak Ties, a Little Bit on Industry and Government Options, National Data on Career Outcomes with Advanced Degrees--his dynamic, interactive talk will provide you with tools, tricks and action items to ensure you have a robust professional network.
Presenter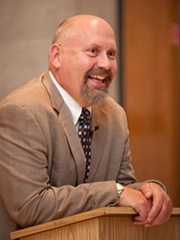 Donald Asher
Donald Asher is an internationally recognized author and speaker on the topics of careers and higher education. In America he is well known as "America's Job Search Guru." His career books include the ground-breaking Cracking the Hidden Job Market. He wrote the best-selling guide to getting into graduate school, Graduate Admissions Essays. He has also written The Overnight Resume, How to Get Any Job, Who Gets Promoted (named business book of the year), and Asher's Bible of Executive Resumes (the largest compendium of executive resumes ever published). He is the author of twelve books in all, available in English, Chinese, Korean, and Portuguese. He is co-author of a new book on elite scholarships, The Best Scholarships for the Best Students. Asher was named a "Career Mastermind" in 2011 by the award-winning web portal QuintCareers. He has been the career columnist for USAirways Magazine, education columnist for MSN, and a contributing writer for the Wall Street Journal's CareerJournal.com and CollegeJournal.com, college.monster.com, monster.com, careerbuilder.com, wetfeet.com, jobstar.org, Dow Jones' Managing Your Career Magazine and National Business Employment Weekly, The San Francisco Chronicle, and the NACE Journal. He has been quoted in the Wall Street Journal, Investor's Business Daily, New York Times, USAToday, Boston Globe, The Globe and Mail, salary.com, USNews & World Report, Fortune, Men's Health, and many, many other publications.Asher holds the master of human resources and organization development from the University of San Francisco, and a bachelor's degree in philosophy-religion from Reed College. He is a featured speaker over 150 times per year, including recent lecture tours in Canada, Mexico, India, China, South Korea, Morocco, and Germany, where he spoke about international career trends and the borderless career.