Graduate Visitation Program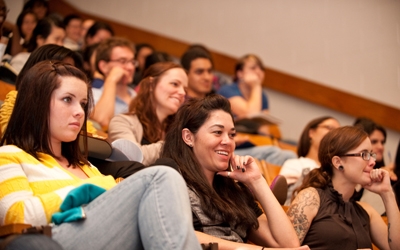 Arts, Sciences and Engineering and the School of Medicine and Dentistry at the University of Rochester will be hosting a two-day graduate school visitation program targeted toward undergraduate seniors who are low-income, first-generation college, or members of underrepresented minority groups, and who have expressed an interest in obtaining a PhD.
Selected participants will have an opportunity to meet with faculty members in their field of interest, network with current graduate students, and learn about the University of Rochester. All participants will be provided with round trip travel, all meals, and housing with current graduate or undergraduate students. Applications will be accepted from students interested in one of our Arts, Sciences and Engineering or School of Medicine and Dentistry PhD programs.

The deadline for the 2017 Graduate Visitation Program is EXTENDED to Wednesday, July 19, 2017 at 11:59PM. To be considered, apply online. Letters of recommendation should be submitted online by those recommending you.