Xerox Engineering Research Fellows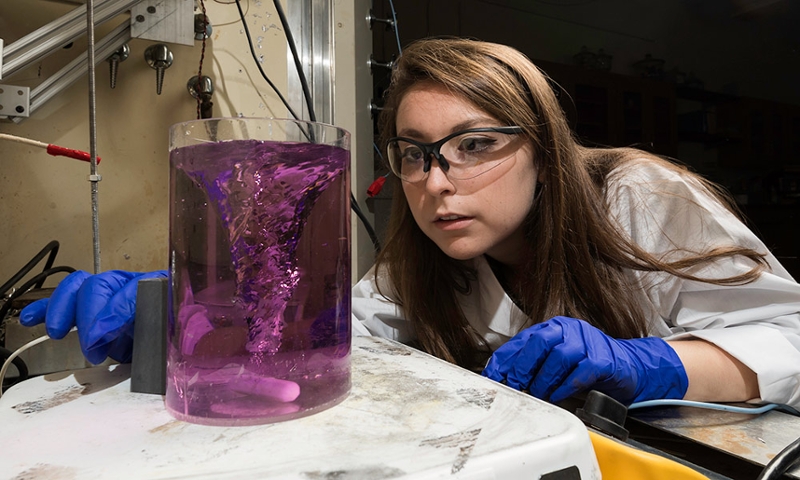 The Xerox Engineering Research Fellows Program provides engineering undergraduates with an opportunity to participate in a research experience in the Hajim School of Engineering and Applied Sciences during the summer. This program is designed to include faculty and students from all engineering departments, the Department of Computer Science, and the Institute of Optics.
The selection of Hajim School Xerox Engineering Research Fellows is highly competitive and the program provides a unique and distinguishing research-extensive experience. Fellows will be selected in the spring semester prior to their summer program. Selection criteria include:
Research interests
Competitive academic performance
Intellectual ability
Curiosity
Fellows receive a $3,600 stipend. Housing and a limited meal plan are also covered.
The goal of the program is to have a minimum of 30 to 40 percent of our engineering undergraduates participating, and continuing on, in the field of research into graduate school.
For information on notable program achievements and successes, see the Xerox Fellows Fast Facts PDF. Please email Kearns-Xerox@rochester.edu with any questions about the application process or for more information.
Program Eligibility
To be eligible for this program, you must be a University of Rochester sophomore or junior majoring in any of the Hajim School of Engineering and Applied Sciences departments listed. Preference will be given to students without prior research experience.
Application Requirements
All of the following requirements must be submitted by February 1, 2018
Online application -CLOSED [Review of applications underway; students should receive a response by March 9th]
Statement of purpose: An essay in which you explain how participation in the HSEAS Xerox Engineering Research Fellows Program will fit into your long-range academic and professional goals (submit as a PDF)
Resume/CV (submit as a PDF)
Unofficial transcript (submit as a PDF)
Two letters of recommendation from faculty you have worked with in the past and can speak to your potential as a researcher and graduate student (PDFs can be submitted by faculty online)
2018 Xerox Projects
Research opportunities by major:

Thomas Howard, assistant professor of electrical and computer engineering, talks with Xerox fellows Rony Colon and Jinge Wang, both rising juniors in mechanical engineering, at the Xerox Engineering Research Fellows poster session. Colon and Wang helped build and test a chamber for studying reactive mixing when fluids encounter an obstacle.