Calendar Grid
The primary page for the calendar provides a grid view that shows all events in the current month by default. The events are color-coded by category, and all-day events are shown with a solid color background. Users can choose to view the events by month, week, or day, and can browse forward or backward in time.
The grid view is optional, and the calendar feature can be set up to show only lists of the events.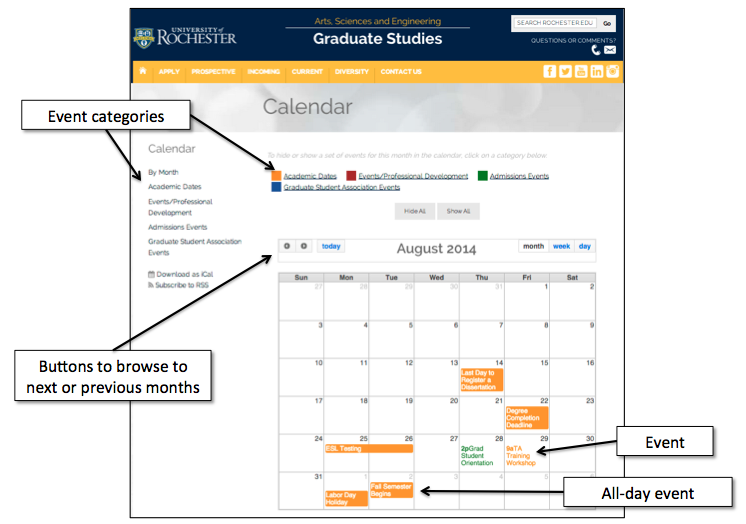 Note: These screen shots are from the AS&E Graduate Studies site, and you can view the live page at http://www.rochester.edu/college/gradstudies/events.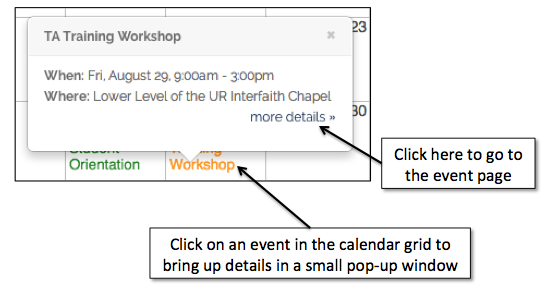 Clicking on any event in the calendar grid will bring up a small pop-up window with additional details about the event such as when, where, an optional brief description, as well as a link to navigate to a dedicated page for the event.