Adding a New Year
You will need to add a new set of folders for each new upcoming year when you are ready to add events to it.
Step 1

In the panel at the left, click on the base folder (which is named with your site name). Then click on the Plus Icon (Add Content) in the top, and select Yearly Events Folder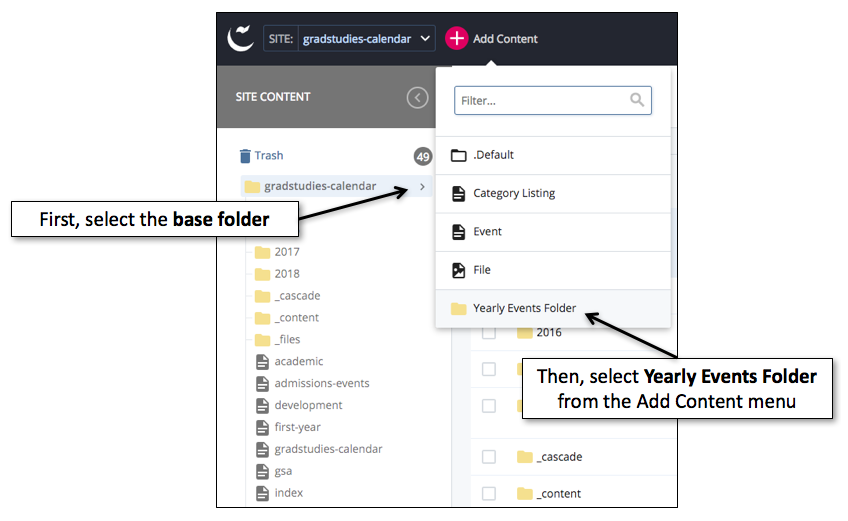 Step 2
In the form, enter the four-digit year in the field labeled "Title" and then Submit.