Publishing an Event
IMPORTANT: After adding a new event in your calendar, you must must publish all the pages where the event will appear. If you are adding several events, it may be more efficient to wait until all the events have been added in the WCMS before you publish and then publish the entire calendar site.
To publish the entire site: select the base folder (which is named with the name of your site) then Publish and Submit.
Step 1

In the panel at the left, click on the folder where you added the events. Then Publish and Submit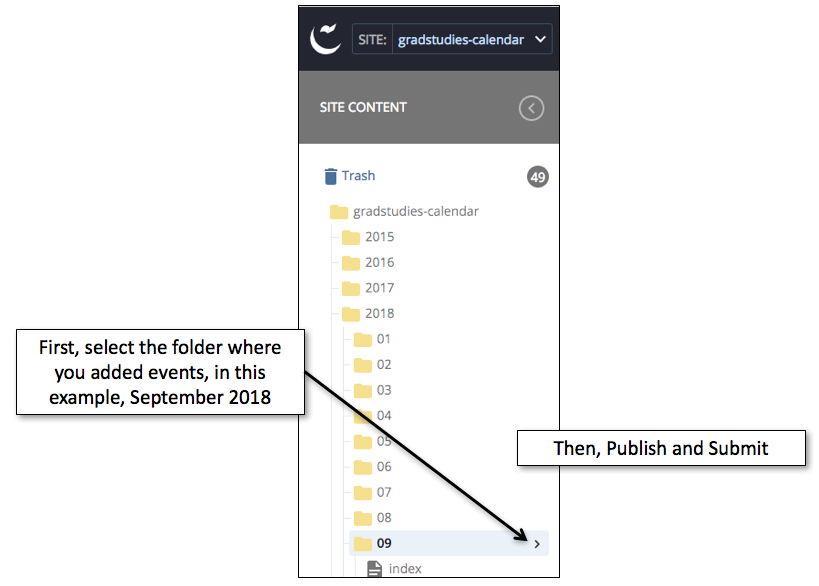 Step 2
Inside the folder for the year where you added events, select the page named "index," and then Publish it.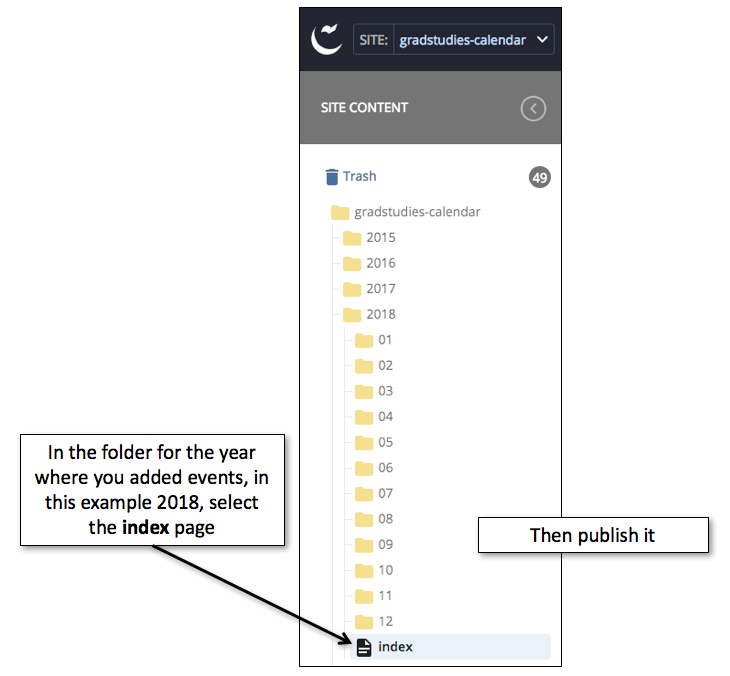 Step 3
Select the events list page that shows all the events in the same category as your new event, and then publish it.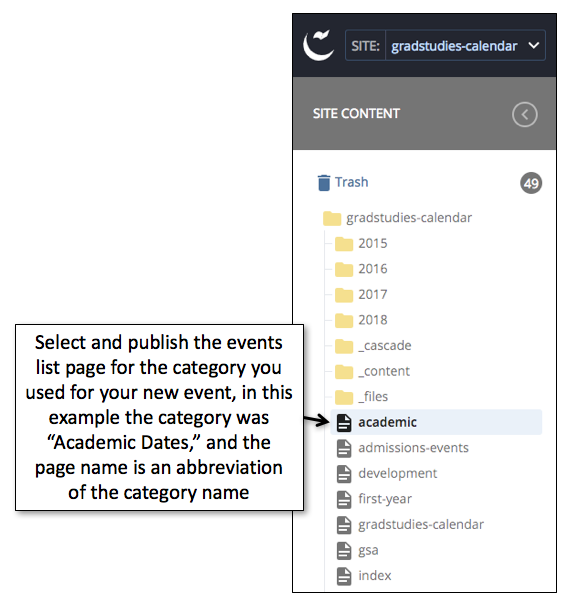 Step 4
Select the page that has the calendar grid and publish it.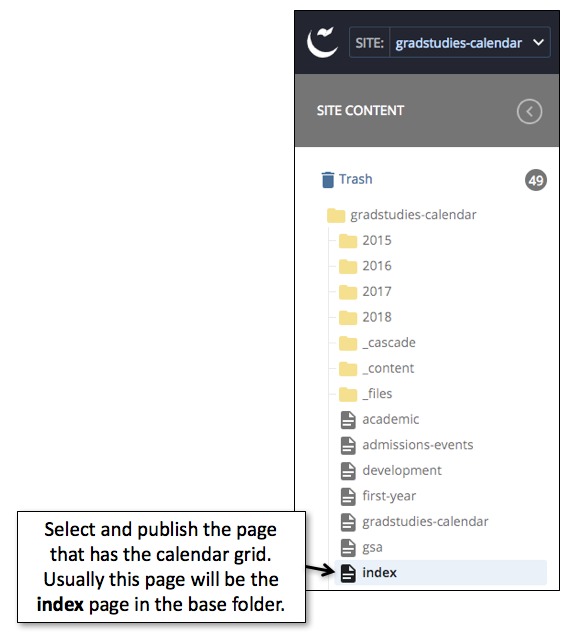 Step 5
Select the XML feed page and publish it. If your site has an XML feed, then the page will be named with your site's name followed by "calendar" (see the screen shot below for an example).