Changing your password
Problem
If you are using a WCMS password that is connected to the UR NetID system, then you will need to change your password by using the procedure on the web site at https://myidentity.rochester.edu.
If you are using the password that was sent to you when the Cascade administrator created your account, then you can change your password by following the steps below.
Solution
Click on the first menu in the top navigation bar (Swirl Cascade logo with down arrows), and then select Preferences > User
Enter a new password in the section labeled "Change Password"
Click Submit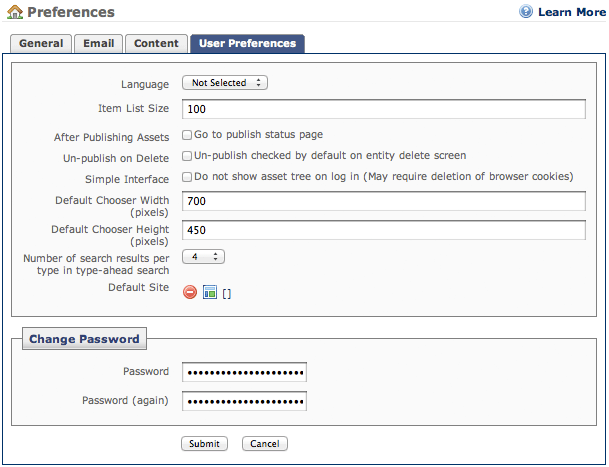 User preferences dialog in the WCMS.
---