Opening a page
Problem
You logged in to the WCMS, and now you want to open one of the pages in your site.
Solution
In the Asset Tree at the left, you can expand a folder and see its contents by clicking the plus (+) sign to its left.
Expand the folders until you can see some page assets
Select a page, and the page layout will open in the main window
In the figure below, the user has selected the index page in the asset tree, and the layout view of the page appears in the large pane at the right.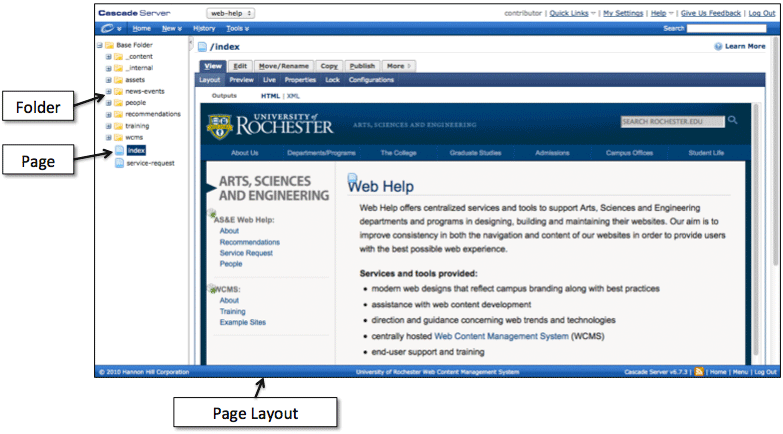 Opening the index page.
---