What You Will See
After you log in to the WCMS, you will see your Cascade Server homepage, which will be similar to the screen shot below.
Sites Dropdown
The Sites Dropdown has the name of the site that you are currently working on. If you are responsible for more than one site in the WCMS, then you can use this dropdown to navigate from one site to the other. 
Top Menu Bar
The Top Menu Bar provides access to particular areas or tool in the WCMS.
Home will bring you to this Home view.
New is used to add or upload assets to your site.
History shows a list of links to all the assets that you visited since you logged in.
Tools lets you upload a zip archive of files, such as images or PDFs.
Asset Tree
The narrow pane at the left is the Asset Tree, which is used to navigate to the pages and other assets in your site.
Dashboard
The Dashboard gives you quick access to special areas on your site, such as the Recycle Bin.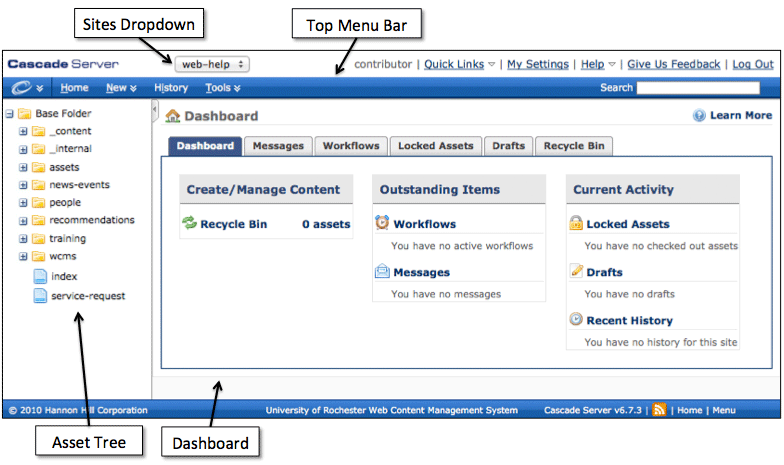 A user's Home in the WCMS.
---