Sophos Anti-Virus - Windows 2000, XP, 2003, Vista, 2008, 7, and 8
**Please make sure that you have uninstalled any other antivirus programs before installing Sophos**
Please call the IT Center at 275-2000 (5-2000) if you have any questions or experience any problems.
1. If you are using Norton, McAfee or any other antivirus product, it is recommended that you uninstall it before you install Sophos Anti-virus. To do this, close any open applications. Click on Start, Settings, Control Panel, Add/Remove Program
Find your anti-virus in the list - select it and click on Change/Remove
Wait for the uninstall to finish - restart your computer.
2. Click on the following link to download the Sophos Anti-virus.
NOTE: You will be asked to login using your NetID and password to access the download site.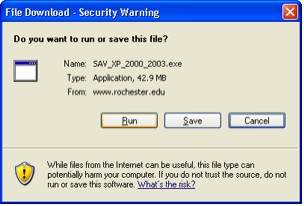 3. Once the file downloads - close all windows - find the file on your desktop and double click to start the install.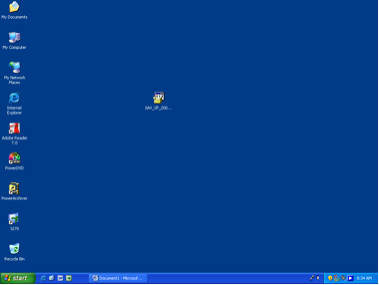 Click on Run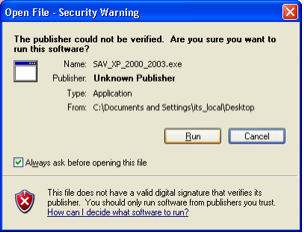 If on Windows 8, you will see a SmartScreen prompt as follows.  Click on "More Info".

Click on "Run Anyway".

Click on Start to extract the files needed for the install.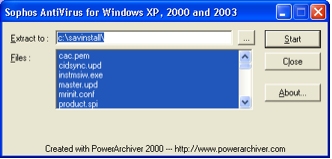 Click OK to the message that all files have been extracted.

Click OK - there is no username or password needed for the install.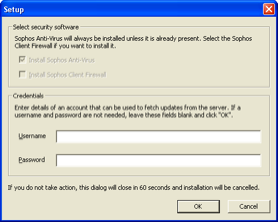 The install will begin.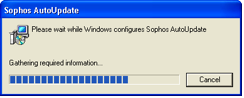 You will see a blue shield appear in the bottom right side of your tool bar - that is Sophos anti-virus - it will automatically go out and check for any needed updates.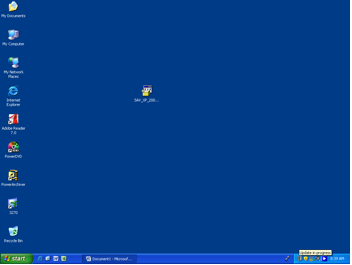 Your Sophos Anti-Virus is now installed