Cyber Security Awareness - Art Project
Cyber Security Awareness - Art Project
Who knows what lies beneath the horse's shell - viruses, phishing schemes, spam, spyware, forged emails, scams! Beware the dreaded Trojan horse delivering what appears as a gift but actually brings despair!
The completed project is now hanging in the
IT Center.  Come check it out!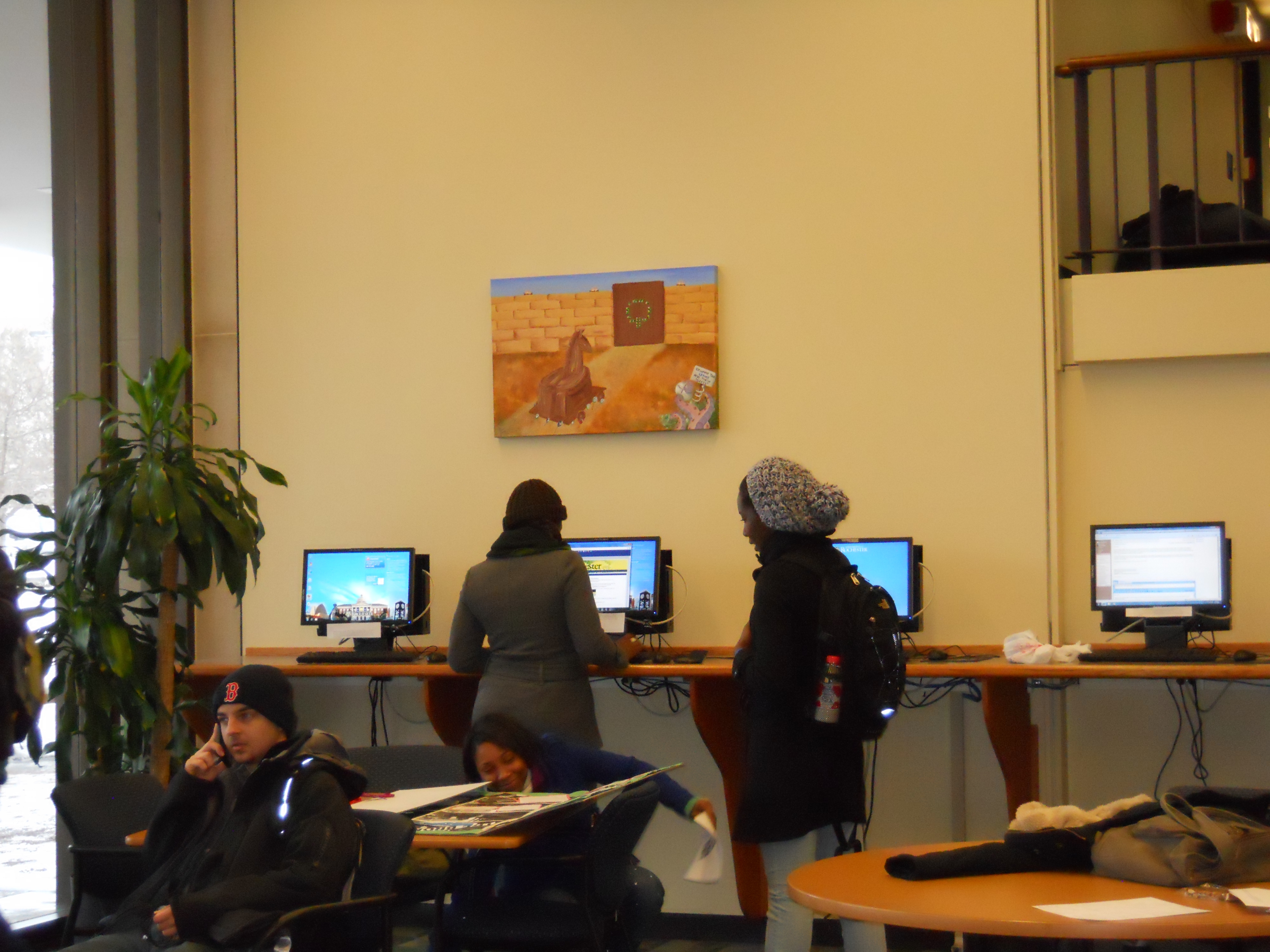 Sketch of the project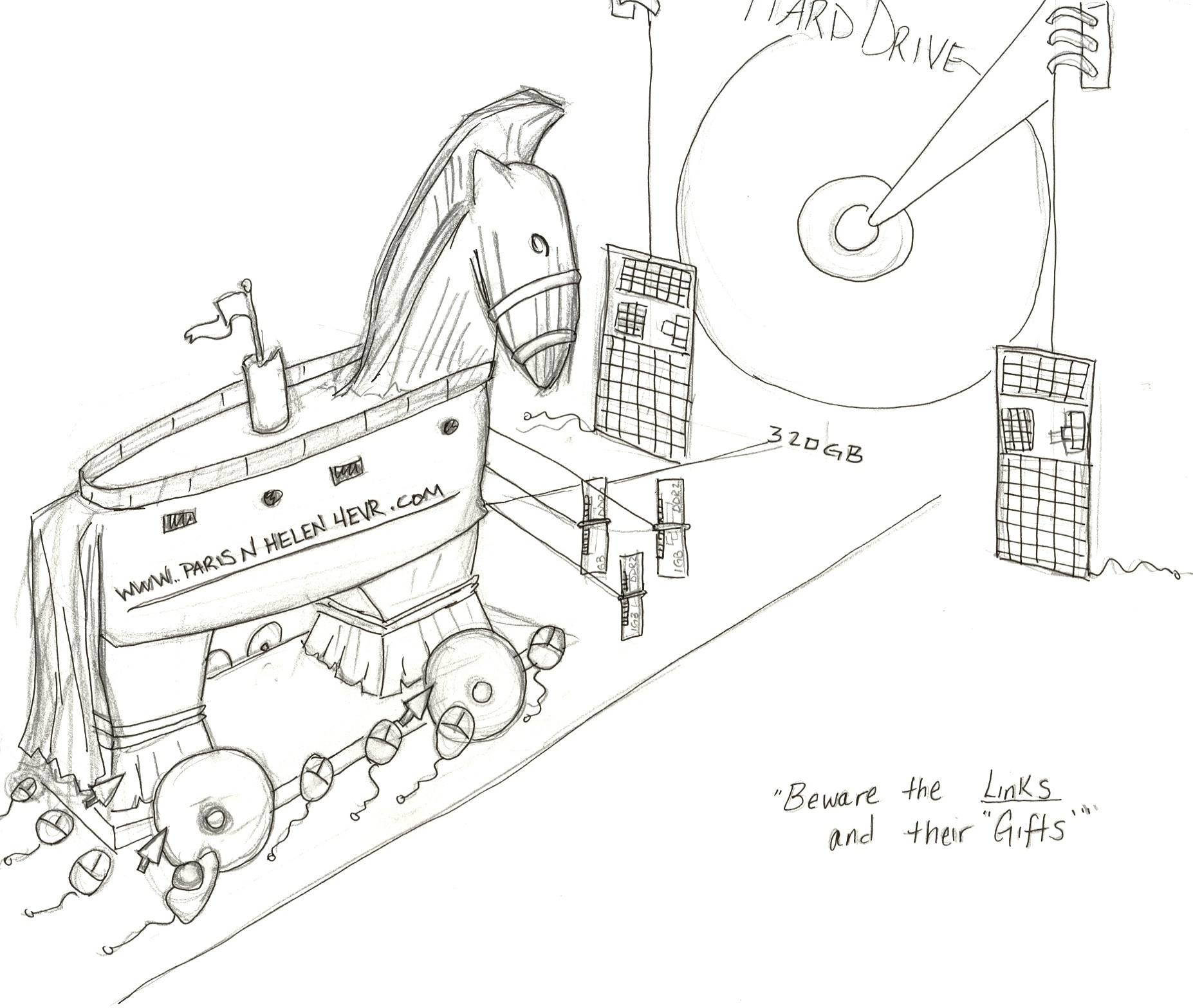 About the project
This project exemplifies a different way to think about personal data security by incorporating art with a historical reference; to a moment where disregard to warnings from others lead to catastrophic consequences.
Purpose
The purpose of this project is to raise awareness in students, faculty and staff of the University of Rochester about the importance of double checking the source of electronically received items and being cognizant of security risks while online.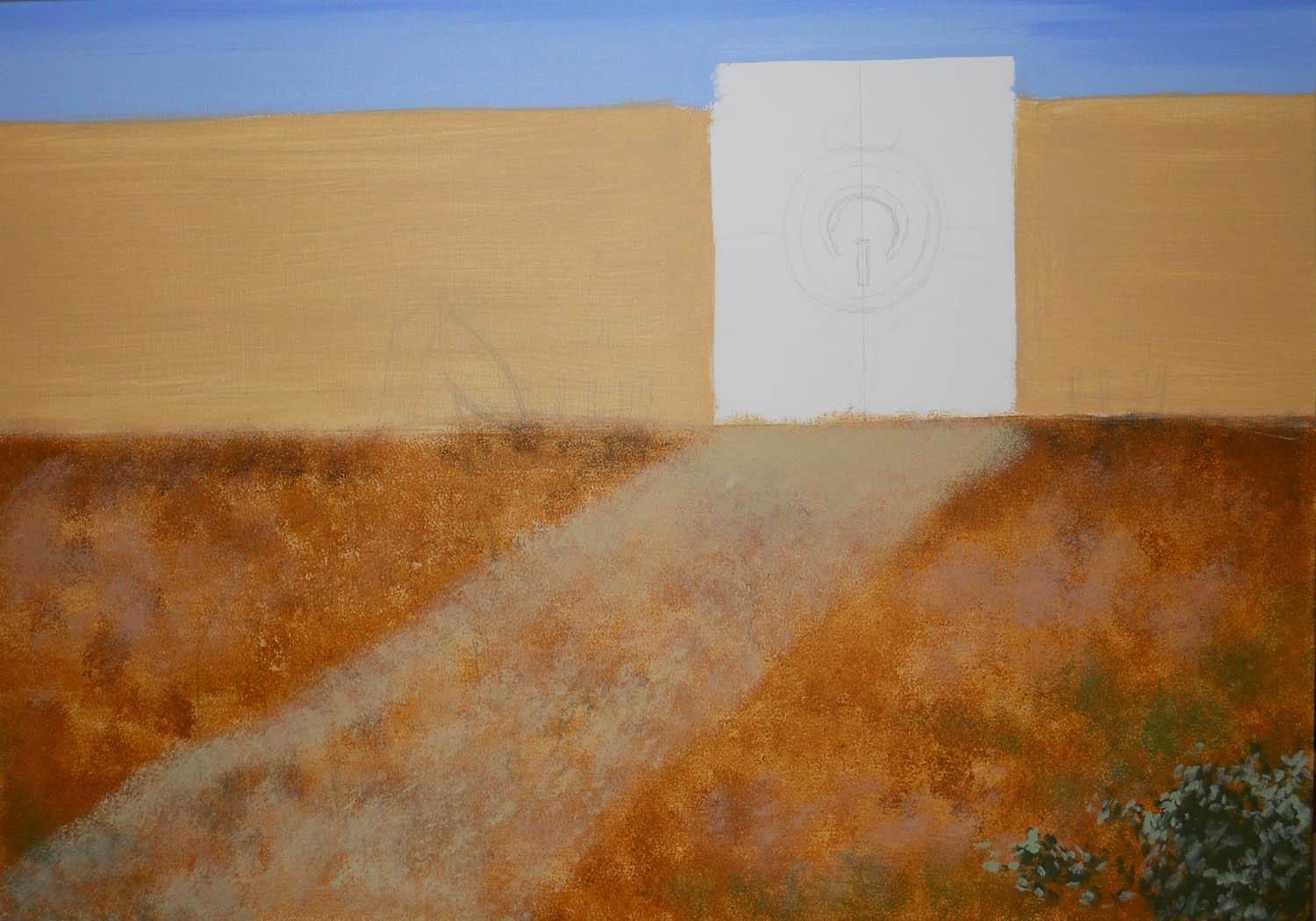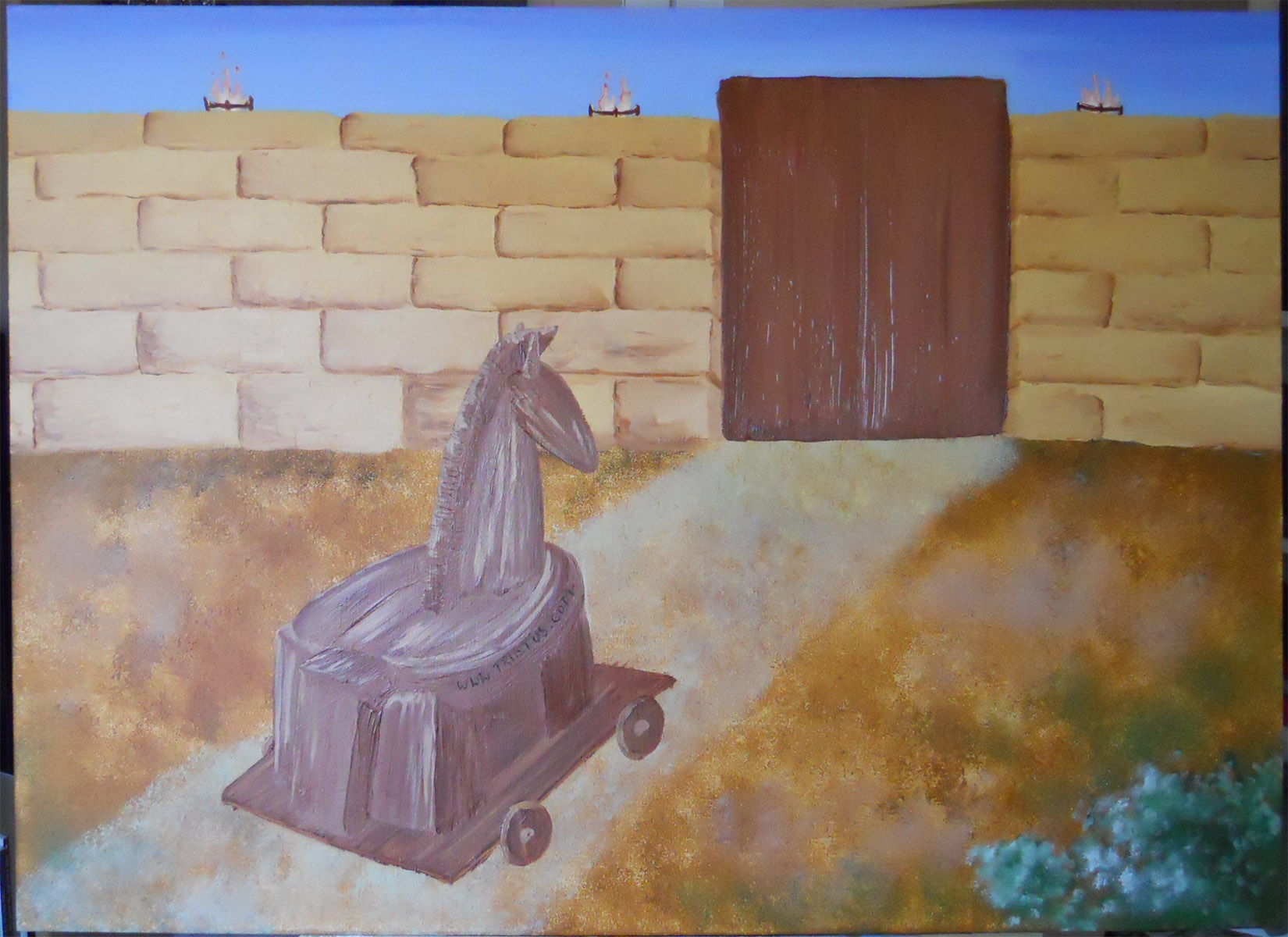 About the Artist - Melissa Leahy
Melissa has worked at the University of Rochester for almost 2 years in the University IT Computer Store in Rush Rhees Library. She is responsible for the look and feel of the store; bringing in new product, marketing, and merchandising. Melissa is also responsible for the computer hardware repairs that students, faculty and staff may have; making sure they're submitted in a timely manner and answer any questions or concerns. She must also maintain a basic to intermediate knowledge base on the products she sells, especially the differences between Mac and PC's, licensing software and any University standard machine configurations. Melissa also painted scenes on the windows to advertise sales or to decorate for the season.
Melissa Leahy is a College at Brockport graduate with a degree in Technical Theater and three years of Resident Assistant experience. She graduated with 7 awards; 3 regional, 3 national and 1 from the school for her costume, Makeup and Mask designs for 3 different main stage shows. In the summer of her senior year she studied abroad in Greece, to learn Greece Mythology and Ancient Greek dress. As a senior in high school her AP art class was sponsored to paint one of the 8 foot Gorillas for Animal Scramble, and she was also commissioned by a local history museum to create a pencil drawing of an Iroquois Long House.
Melissa is experienced in acrylic paints, watercolors, oils (though not very well), colored pencils, graphite, charcoal, pastels (oil and chalk), pen and ink and a bit of clay sculpting.
"This project came to life because I said in a meeting that I want to paint. I was given the opportunity to paint something for Security Awareness and I took it. I know how important it is to be safe not only in the physical world but in the virtual one too, and I wanted to share that information with others."