Security Tip of the Week
Data Privacy - Top Ten Scams of 2014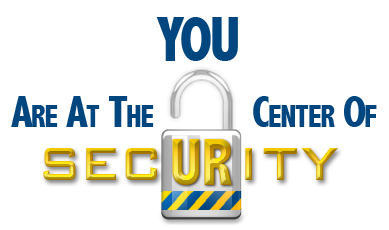 The Better Business Bureau has released their Top 10 Scams for 2014.  We have seen a number of these at the University:
Microsoft/computer scams - A caller claims to be from Microsoft or a representative from another computer software company.  The caller offers to solve a computer problem or sell a software license in an effort to gain remote control of your computer and later requests a fee for service.  Microsoft does NOT make unsolicited phone calls for computer help.
IRS scams - You receive a call from an "IRS representative" who claims that you owe taxes and must pay or a warrant will be issued for your arrest.  The IRS never uses phone calls for collection purposes; the IRS only contacts taxpayers via U.S. mail.
Grant scams - Consumers report unsolicited phone calls notifying there is a grant for them but they have to pay a fee in order to collect it.  Grants do not have to be repaid; thus there is no need to use the word "free."  Be wary if you are asked to provide money up-front to an unknown company before the company will provide the services promised.
Phony invoice scams - This scam affects businesses and consumers.  They receive what looks like a legitimate invoice in the mail or via email for a renewal for a newspaper or a magazine.  It turns out to be a solicitation.  Most newspapers invoice their customers directly, and don't use third party billing.
Caller ID spoofing scams - New technology now allows scammers to change the name of the caller ID on the phones, which in most cases allows them to pose as a business or local law enforcement agency.
Home improvement scams - Whether it is shoddy work from untrained or unlicensed company, or so called "invisible" repairs that are hard for consumers to detect on their own, the home improvement scam is always around.
Data breaches - Several large companies have become victim to this over the past year.  Do not click on unsolicited emails or social media messages; call your bank to see if your account was affected if you haven't heard from them.  Always monitor your credit statements carefully.
Charity scams - Scammers are always trying to take advantage of people's generosity.  Never click on links in unsolicited charity emails or on social media, and always check out a charity at give.org.
Identity theft scams - Every two seconds, someone becomes a victim of identity fraud.  Proper document shredding and protecting personal information online are two excellent ways to help prevent identity theft.
Advance-fee loan scams - These generally take place online.  Consumers receive emails from "loan companies" saying they are "pre-approved with no credit check" for a loan.  People are then charged hundreds of dollars to release the first payment, usually through a wire transfer or a GreenDot money card.
Things to Remember
For telephone scams, remember if you are unsure of the authenticity of the caller, request their name, company name and phone number, and call them back.
For phishing attempts, these should be reported to abuse@rochester.edu so they can be investigated.
Further information about all of these scams can be found at http://www.bbb.org/upstate-new-york/news-events/news-releases/2014/10/bbb-of-upstate-new-york-issues-top-10-scams-of-2014.
---
Do you have ideas that should be shared as security tips of the week? If so, please send them to UnivIT_SP@ur.rochester.edu.