Martin Luther King Commemmorative Address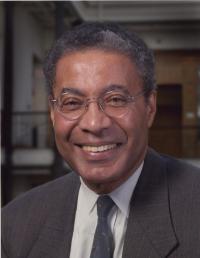 Harvard University psychiatrist and author Alvin Poussaint
Strong Auditorium
Friday, January 21, 2011
6:00 pm to 8:00 pm
Harvard University psychiatrist and noted author Alvin F. Poussaint will deliver the 2011 Martin Luther King Jr. Commemorative Address. Poussaint is perhaps best known for his decades-long collaborations with actor and comedian Bill Cosby. He served as a script consultant to both The Cosby Show and A Different World, ensuring that the humor in the sitcoms was appropriate for all ages and that the script portrayed a positive image of African Americans and avoided stereotypes. Poussaint and Cosby also co-wrote the New York Times best seller Come On People! On the Path from Victims to Victors. Read more...
Live webcast begins at 5:30 pm.
To run in a desktop viewer,
Right/click or Control/click this link and Choose "Save Target As"
This webcast requires Apple's QuickTime.