University Communications
Faculty Experts Directory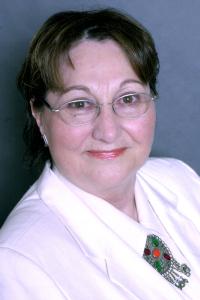 High-resolution image
(please include photo credit)
Ayala Emmett
Associate Professor
Arts, Sciences, and Engineering

Department of Anthropology

Areas of expertise: Women's peace movement in Israel, changing role of women in Judaism.
Press contact:
Monique Patenaude
(585) 276-3693

Related Links:
Ayala Emmett Home Page
Seeds for College

Biography
Professor Emmett's research interests include politics, gender, peace and justice, medical anthropology, and text analysis. The United States and Israel have been her main geographic research areas, including fieldwork at the University of Rochester's Strong Memorial Hospital focusing on adolescent pregnancy and infant feeding patterns. Emmett is also the founder of Seeds for College, a university affiliated and community-based foundation which helps inner city minority children graduate from high school and provides seed money for attending college. Professor Emmett is an associate editor of Sex Roles and the 2007 chair of the Society for Humanistic Anthropology Fiction Award. Emmett is a native of Israel.