University Communications
Faculty Experts Directory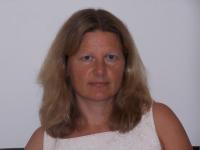 High-resolution image
(please include photo credit)
Celia Applegate
Professor, Director Of Undergraudate Studies
Arts, Sciences, and Engineering

Department of History

Areas of expertise: Modern European history; German history.
Press contact:
Susan Hagen
susan.hagen@rochester.edu
585.276.4061

Related Links:
Celia Applegate Home Page
Biography
Celia Applegate specializes in the culture, society, and politics of modern Germany, with particular interest in the history of nationalism and national identity. Her first book was on the role of localist ideologies and provincial culture in German nation-building. She recently published a book on the 1829 revival of Bach's St. Matthew Passion, which examines the role of music in the nineteenth century German society and culture and the significance it accrued for Germans in search of a national identity. She is currently working on a major study of the musical culture of modern Germany from the 18th century to the present. Professor Applegate teaches European history and German history, including courses on the Third Reich and the Holocaust, on culture and thought in modern Europe, and on nationalism, fascism, and ethnic conflict.