University Communications
Faculty Experts Directory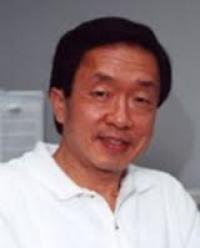 High-resolution image
(please include photo credit)
Shaw H. Chen
Professor & Chair
Arts, Sciences, and Engineering

Department of Chemical Engineering

Areas of expertise: Organic Semiconductors; Glassy Liquid Crystals; Optical, Photonic, and Optoelectronic Materials and Devices; Computational Chemistry; Self-Assembled Organic Thin Films.
Press contact:
Peter Iglinski
585.273.4726

Related Links:
Shaw Chen Home Page
Organic Optoelectronic Materials Laboratory
Biography
Shaw Chenís research encompasses molecular design, computational chemistry, material synthesis and processing. Selected materials have beenused to demonstrate varied device concepts, such as nonabsorbing polarizers, notch filters and reflectors, polarized fluorescence and electroluminescence, organic solid-state lasers, modulation of nanoscale phase segregation. Potential applications for Chenís research include optical information processing, display, and storage as well as organic photovoltaics.