University Communications
Faculty Experts Directory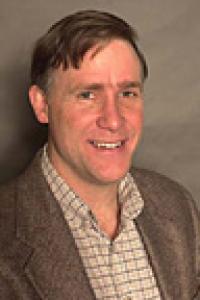 High-resolution image
(please include photo credit)
Thomas G. Brown
Associate Professor
Arts, Sciences, and Engineering

Department of Institute Of Optics

Areas of expertise: Brown has conducted research in semiconductors, optoelectronics, and optical engineering. His early research focused on frequency-stable semiconductor laser design and silicon-based waveguide technology, including the first experimental observation of all-optical switching in a nonlinear Bragg reflector. His publications have twice (1993 and 2000) been cited among the best optics-related research by Optics and Photonics News. Brown's recent research activities have included: 1) Switching and modulation in optically-resonant periodic electrode structures; 2) Optical metrology of aspheric optical surfaces for projection lithography and other reflective imaging applications; 3) Focusing and imaging of cylindrical vector beams. The latter has been applied to semiconductor lithography and inspection, and single molecule imaging.
Press contact:
Peter Iglinski
585.273.4726

Related Links:
http://murree.optics.rochester.edu/group/group_page.html
Biography
Brown began his work in optics and optoelectronics in 1978 as an optical fiber systems designer at GTE Laboratories. While there, he wrote the systems modeling software which was used to design the first live-traffic 1.3 Ķm optical fiber telephone link. His doctoral dissertation, carried out at the Institute of Optics, under the supervision of Professor Dennis Hall, was in the area of silicon-based optoelectronics with particular emphasis on mechanisms for extrinsic light emission in silicon. Since joining the Institute faculty in 1987, Professor Brown has taught on both the Graduate and Undergraduate levels, established the Undergraduate Honors Research Program, and currently oversees an undergraduate program of approximately 80 students. He received a College of Engineering award for excellence in undergraduate teaching in 1994. His professional affiliations have included the Optical Society of America, SPIE, and the Materials Research Society. He has served as refereee for numerous professional journals, has served on the Technical Program Committee for the Conference on Lasers and Electro-Optics and Photonics West, and is on the editorial board for the web-based journal Optics Express. He has authored 41 publications, 5 patents, and 3 book chapters.