University Communications
Faculty Experts Directory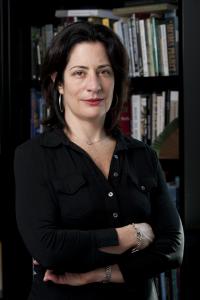 High-resolution image
(please include photo credit)
A. Joan Saab
Department Chair, Art and Art History, Associate Professor of Art History/Visual and Cultural Studies
Arts, Sciences, and Engineering

Department of Art And Art History

Areas of expertise: popular culture and celebrity, cultural studies, media and culture, urban and community studies, twentieth-century American cultural history, aesthetic categories and values.
Press contact:
Valerie Alhart
valerie.alhart@rochester.edu
585.276.3256

Related Links:

Biography
Joan Saab is an Associate Professor of Art History and Chair of the department. She holds a B.A. in English and Art History from Tufts University, an M.A. in American Studies with a focus on Material Culture and Folk Art from George Washington University, and a Ph.D. in American Studies from New York University. Her first book, For the Millions: American Art and Culture Between the Wars (2004) was the inaugural volume in the "Arts and Intellectual Life in Modern America" series published by the University of Pennsylvania Press. She has written articles on Oprah's Book Club and the gendering of public taste, nostalgia and the New Urbanism, and motherhood and anti-feminism in the popular media. She is currently at working on a digital humanities project that features an interactive 3D model of Rochester's old railroad station, designed by noted architect Claude Bragdon.
Video Highlights