University Communications
Faculty Experts Directory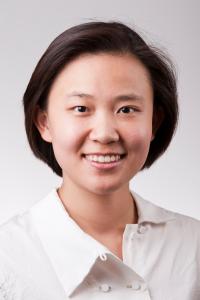 High-resolution image
(please include photo credit)
Elya Zhang
Assistant Professor
Arts, Sciences, and Engineering

Department of History

Areas of expertise: Modern China, Modern East Asia including Japan and Korea, Chinese economic history.
Press contact:
Susan Hagen
susan.hagen@rochester.edu
585.276.4061

Related Links:

Biography
As a scholar of East Asian history, Professor Zhang is a resource for general questions about modern China, Japan, and Korea. Her current research focuses on the nature of foreign debt in China during the first half of the 20th century. Although today China is flush with foreign reserves, Zhang points out that only a few decades ago the country was plagued by debt and, in fact, defaulted on its loans three times by 1949. Her research, which focuses on why and how the country fell into such destructive spending patterns, has implications for understanding contemporary China. Zhang speculates that China's current leaders were influenced by the trauma of those earlier defaults and that those experiences underlie the country's ongoing "obsession with storing up huge foreign reserves."