University Communications
Faculty Experts Directory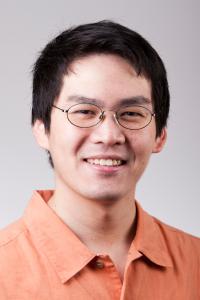 High-resolution image
(please include photo credit)
Dahpon Ho
Assistant Professor
Arts, Sciences, and Engineering

Department of History

Areas of expertise: Modern China, Tibet, and modernity in China, Korea, and Japan.
Press contact:
Susan Hagen
susan.hagen@rochester.edu
585.276.4061

Related Links:

Biography
Professor Ho can speak on a wide range of issues in modern Chinese history from the 17 century onward. His first book project, Sealords Live in Vain: Fujian and the Making of a Maritime Frontier in 17th-century China, explores 17th-century piracy, Chinese seafarers, and the Qing state's drastic policies. He teaches courses on East Asia, exploring how China, Japan, and Korea have remained culturally distinct as they develop as modern nations.