University Communications
Faculty Experts Directory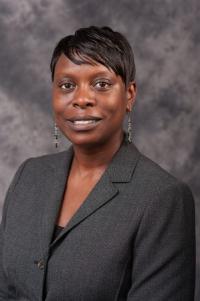 High-resolution image
(please include photo credit)
Margarita Simon Guillory
Assistant Professor of Religion
Arts, Sciences, and Engineering

Department of Religion And Classics

Areas of expertise: African-American religions, American religious history, spiritualism, religion and popular culture, religion and hip hop.
Press contact:
Valerie Alhart
valerie.alhart@rochester.edu
585.276.3256

Related Links:

Biography
Margarita Simon Guillory joined the Department of Religion and Classics in fall 2011 after graduating with a doctorate in religious studies from Rice University in Houston, Texas. She teaches courses in religion and popular culture, American religious history, and African Diasporic religions. She has published articles in Culture and Religion and Pastoral Psychology. Her latest work, 'Spiritually Repressed: Exploring the Historical Repression of African-American Women in Rochesterian Spiritualism,' will be included in a forthcoming edited multi-volume series entitled The Spiritualist Movement: Speaking with the Dead in America and Around the World.