Nick Foti '19 offers his selection of events and activities to do this weekend.  Log in and check out the University Events Calendar  for more things to do. The calendar features a variety of events at all campuses, including the River Campus, Eastman School, Memorial Art Gallery, and Medical Center.

#1: Find and buy one-of-a-kind art
The Fine Craft Show & Sale will be held this weekend at the Memorial Art Gallery, from Friday, November 3, to Sunday, November 5. The show features one-of-a-kind, limited-edition works by 40 regional master craftsmen and artists. Discover and purchase fine crafts in ceramics, glass, jewelry, metal, leather, wood, and wearable art. The show and sale is open from 10 a.m. to 5 p.m. Saturday, November 4, and 11 a.m. to 4 p.m., Sunday, November 5. Admission is $10 and includes museum entrance. On Friday, November 3, the museum will host an exclusive preview party where the artists will mingle among the guests. Tickets are $50 ($15 is tax deductible) and can be pre-purchased. Proceeds from the show and sale will go to the Gallery Council.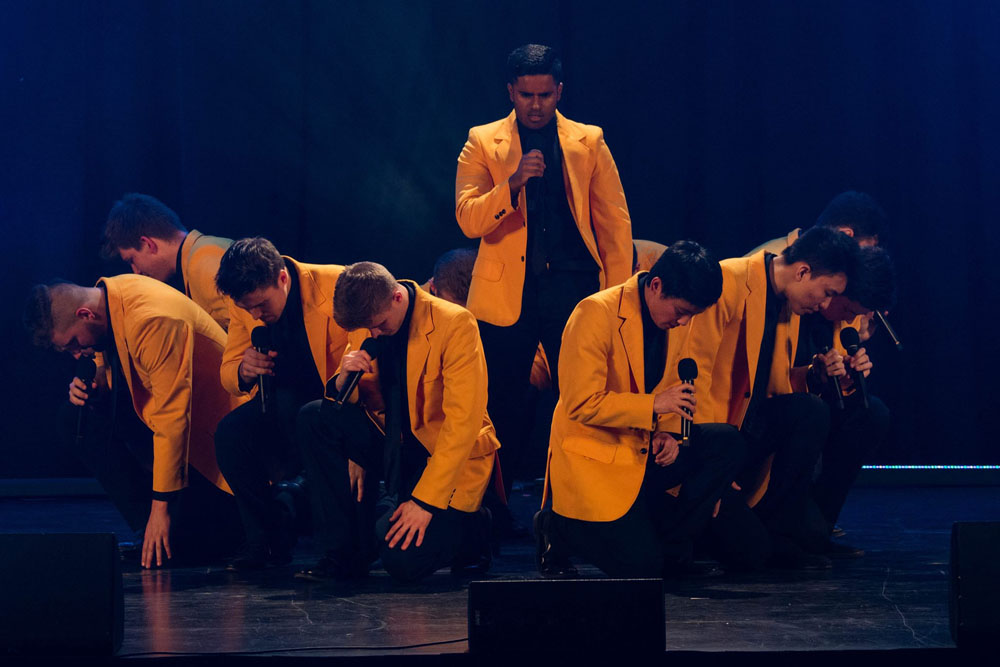 #2: Get seats to the YellowJackets fall performance
The University's oldest a cappella group will perform a fall concert on Friday, November 3. The all-male ensemble, which has performed all around the world as well as participated in national competitions, will present "Game Show," a themed performance that brings the dance moves of Michael Jackson, the crooning of Michael Bublé, and the falsetto sounds of Sam Smith to its annual show. The show will also feature performances by University dance group Rice Crew and campus comedian Devan Baijal. Tickets are $15 for the general public and $10 for faculty and staff and they can be purchased at the Common Market in Wilson Commons or at the door. The show starts at 8 p.m. in Strong Auditorium.

#3: Experience live Italian opera
The Eastman Opera Theater will present its iteration of Claudio Monteverdi's Italian opera L'incoronazione di Poppea on Thursday, November 2 through Sunday, November 5. Considered Monteverdi's final masterpiece—the story of drama, passion, and political intrigue set in ancient Rome—was first performed in Venice in 1643. The historical opera features three acts and set the stage for the development of the modern opera form. The Eastman production will feature an orchestra of period instruments that closely replicate the sounds of late Renaissance and early Baroque music. The stage director is Stephen Carr, associate professor of opera and musical theatre studies. Tickets  are $24. Thursday, Friday, and Saturday performances begin at 7:30 p.m. in Kilbourn Hall. The Sunday performance begins at 2 p.m. A pre-opera lecture will take place in the Ray Wright Room, 1 hour prior to each performance.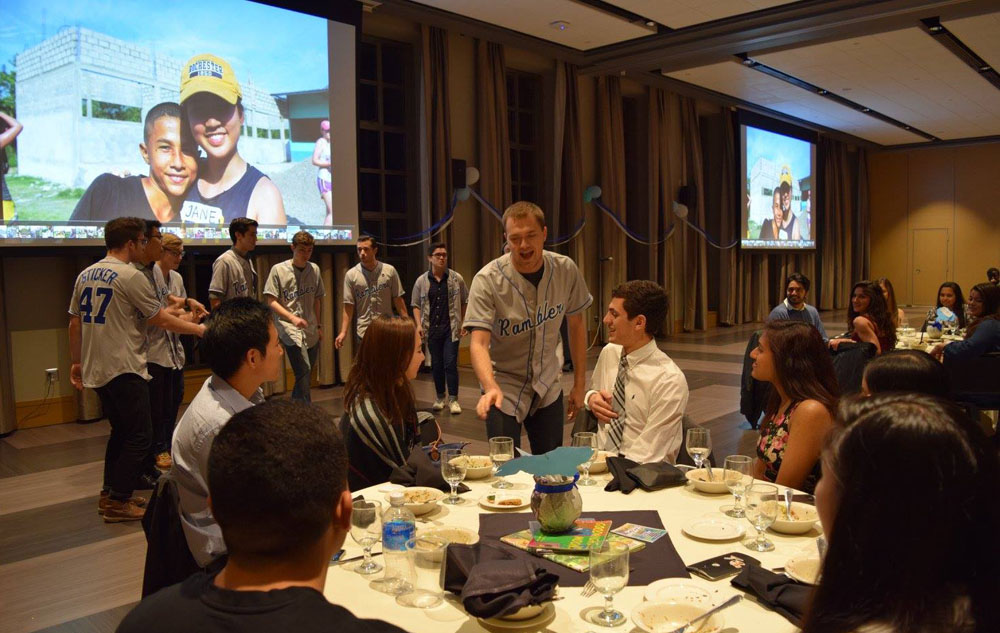 #4: Help students raise money for Honduras
Students Helping Honduras will host its fifth annual Benefit Dinner on Saturday, November 4. The student-run organization at the University works to raise money for supplies needed to build schools in Honduras, and each Spring Break, the students travel to Honduras. The event will feature the talk "Undocumented. Unafraid. Unapologetic" by guest speaker Haydi Torres—a third-year student majoring in political science. See performances by dance groups, including Salseros, After Hours, Sihir, Trebellious, and XClusive STEP team; and enjoy a dinner by Meliora Catering. Tickets are $15 and can be purchased at the Common Market at Wilson Commons or at the door for $20.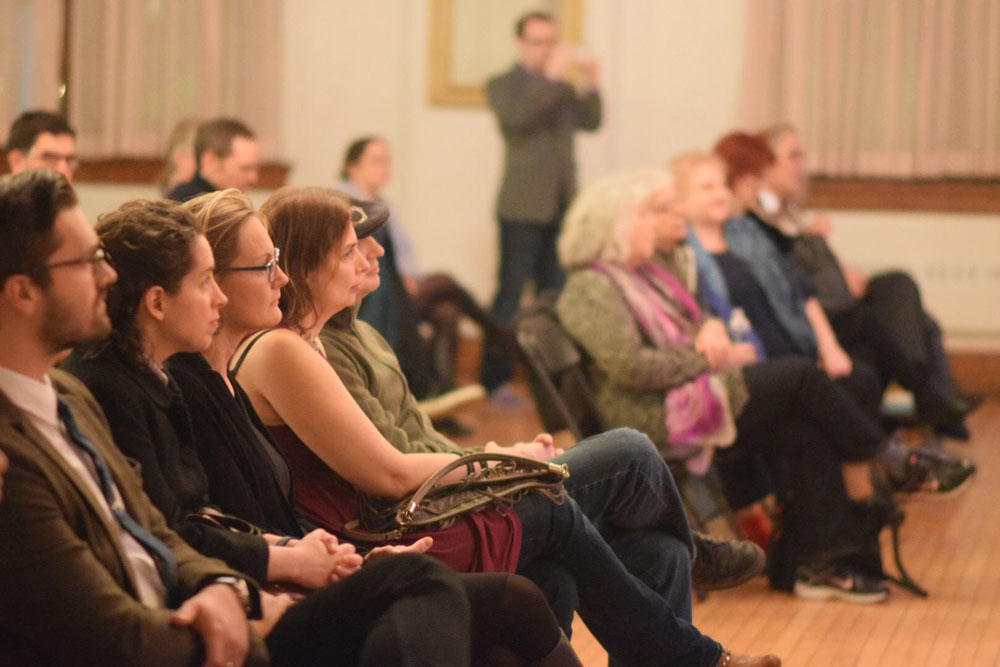 #5: Support Open Letter and Rochester's literary scene
The third annual celebration of Open Letter Books and Rochester will be held Sunday, November 5, hosted by the literary and culinary/cocktail locale, The Spirit Room. The event will feature Russian novel The Golden Calf by Ilya Ilf and Evgeny Petrov — and translated by Rochesterians Helen Anderson and Konstantin Gurevich. Attend the event to support Rochester's literary arts community and Open Letter's local and national initiatives. Open Letter was founded in 2007 with the mission of enhancing American book culture by translating and promoting literature from around the world. To date, the press has published more than 70 critically-acclaimed titles, launched the Best Translated Book Award and has hosted dozens of locally-based Rochester events in its Reading the World Conversation Series. The event will also feature a raffle with the chance to win goodies from local vendors and businesses, including Wegmans and Sky Zone Rochester. Tickets are limited and cost $25. Purchase online.
Category: Campus Announcements