Bob Marcotte
Bob Marcotte's Latest Posts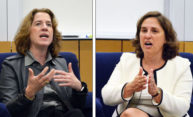 During a Meliora Weekend fireside chat, Mattel CEO Margo Georgiadis and Hajim School of Engineering and Applied Sciences Dean Wendi Heinzelman discussed women in computer science, and how emerging technologies can interest young people in science and engineering.
A pathway that enables embryonic cells to develop into different organs can be reactivated by cancer cells. A cyclic peptide has been found that can block the activation of this pathway, and is also less likely to trigger resistance in cancer cells.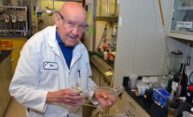 Back in 1959, early in his career as a Kodak chemist, Donald Batesky was lead author of a paper in the Journal of Organic Chemistry. Now the 85-year-old research associate is lead author again, for discovering a technique that had been overlooked for years.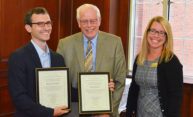 What if researchers could find a way to bypass damaged areas of the brain to maintain the flow of information? That is the problem postdoctoral fellow Kevin Mazurek is working to solve.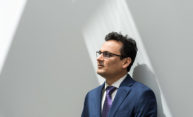 An expert in human-computer interaction and a pioneer in developing apps that help people hone their speaking and social skills, Hoque continues to apply lessons of resiliency he learned as an undergraduate.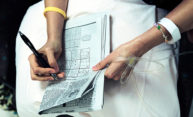 Researchers have identified a protein that is required for cell death after undergoing chemotherapy—at least, it appears, in male mice.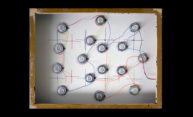 Using a new approach to flat-panel design, Mark Bocko and his team are creating inexpensive prototypes of speakers that double as wall hangings and overhead lights.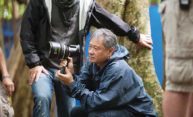 Rochester has the ingredients to create its own Silicon Valley in emerging imaging and audio technologies. That's the vision of the organizers of Light and Sound Interactive, a conference and expo that will showcase how Rochester can play a leading role in such growing fields as augmented and virtual reality (AR/VR), and interactive games and media. Oscar-winning filmmaker Ang Lee is among this year's keynotes.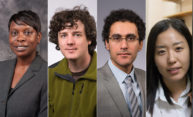 Four faculty members have been chosen as this year's Wilmot Assistant Professors. The two-year awards recognize "some of the most promising young men and women in the early stages of their academic careers."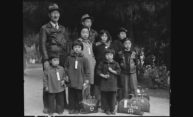 "Greater awareness of the Japanese-American internment can help the nation avoid repeating the conditions that led to violating the rights of so many innocent people," says Joanne Bernardi, a University expert on Japanese culture.