Bob Marcotte
Bob Marcotte's Latest Posts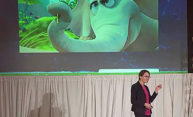 When Warner School professor Karen Finnigan communications with her peers about school reform, she uses journal articles and academic conference presentations. But when she talks with policymakers or parents, she starts with Horton Hears a Who.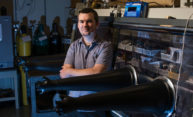 Daniel Weix, associate professor of chemistry, has been named a fellow of the American Association for the Advancement of Science (AAAS), the world's largest general scientific society.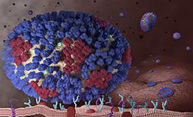 Challenging a long-held convention, University researchers have shown they can inhibit the influenza A virus by targeting its genomic RNA with "antisense" compounds.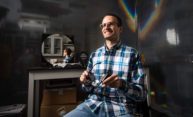 Since its 2013 launch under an award from the National Science Foundation, CeFO has been shaping the future of optical instrumentation on a global scale, and has more than doubled the number of partner companies in just this past year.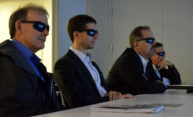 Representatives from dozens of industries will discuss how University-industry cooperation could help address such issues as soaring health care costs, the challenges involved in sharing data, and finding ways to retain graduates with computational skills.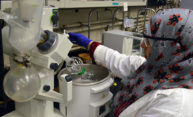 University researchers hope to improve the odds of surviving acute myeloid leukemia by loading a promising compound into nanoparticles that will target the inner recesses of bone marrow where leukemia stem cells lurk.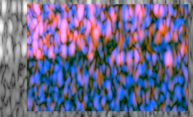 Rochester engineering professor Kevin Parker has devised a way to differentiate fine details in medical ultrasound images that currently appear as indistinguishable objects in shades of gray.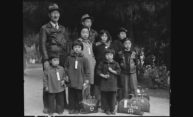 An upcoming Humanities Project event reviews the experiences of the more than 120,000 people of Japanese ancestry who were forcibly removed from their homes and placed in remote relocation camps after the bombing of Pearl Harbor.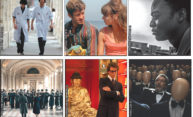 This fall's theme reflects a combination of contemporary films and genres that have been selected by students in French classes, focusing on action, biopic, comedy, documentary & drama.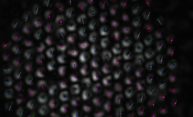 Next-generation endoscopes to diagnose cancer and high-power laser amplifiers for communications will be more feasible, thanks to University researchers whose work will be showcased at the Optical Society's 100th annual meeting.