Bob Marcotte
Bob Marcotte's Latest Posts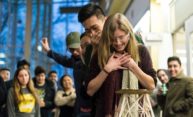 Mechanical Design, also known as ME 204, has a reputation for being one of the toughest courses mechanical engineering students experience. And thanks to professor Chris Muir's approach to the class, it is also one of the most rewarding. In one of the final competitions, seniors Haley Wohlever, Leo Liu, and Crystal Kim must "walk the plank" to see how much weight their balsa wood structure can bear before it snaps into pieces.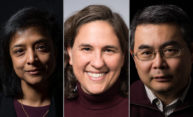 The Association for Computer Machinery (ACM) and the Institute of Electrical and Electronics Engineers (IEEE) welcome four new fellows from the faculty of the Hajim School of Engineering and Applied Sciences.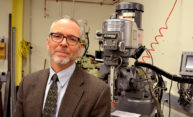 The associate professor of optics holds 63 U.S. and 151 foreign patents and his inventions have helped protect the integrity of the ballot box, preserve great works of art, and assess the damage mobile screens do to our eyes.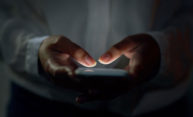 Imagine if lie-detection apps became widely available on everyone's phones or computers. Computer scientist Ehsan Hoque will use a new $1 million grant to explore the benefits and ethical risks of this type of tech.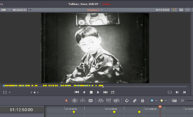 A 1929 Japanese silent film inspired by a classic O. Henry short story was long thought lost until Rochester researchers collaborated to bring it back to the big screen.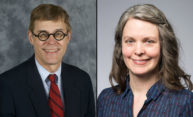 Kara Bren of the Department of Chemistry and Robert Boyd of the Institute of Optics are being recognized for their "efforts toward advancing scientific applications that are deemed scientifically or socially distinguished."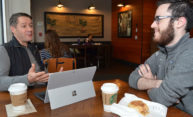 A unique approach to learning to communicate their professional identity gives Rochester students an opportunity to connect with and learn from alumni, parents, and community members.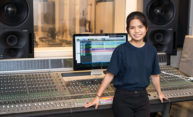 They major in optical engineering and minor in Italian. Or work toward dual degrees in music and computer science. Or pursue two minors while majoring in audio and music engineering. Meet the graduating seniors from the Hajim School of Engineering and Applied Sciences honored for pursuing dual degrees or minors in the humanities.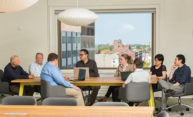 Since its inception in 2017, the consortium has expanded the number of member companies and created a pool of skilled data science students to assist companies on short notice.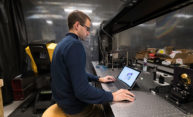 With a second five years of funding from the National Science Foundation, the Center for Freeform Optics is a collaboration working to develop devices that are lighter, more compact, and more effective than ever before.