Bob Marcotte
Bob Marcotte's Latest Posts
Researchers can track the flu, consumer preferences, and movie box office sales, all from the millions of tweets posted every day.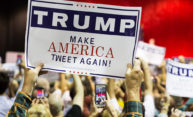 Jiebo Luo and Yu Wang did not set out to predict who would win the 2016 U.S. presidential election. However, their exhaustive, 14-month study of each candidate's Twitter followers offers some tantalizing clues as to why the race turned out the way it did: the more Donald Trump tweeted, the faster his following grew, even after he sparked controversies; and more of Hillary Clinton's "un-followers" were women.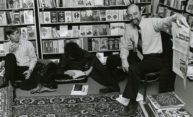 His seminal contributions to the field helped attract graduate students to the Laboratory for Laser Energetics. He died February 5, 2017, at age 92.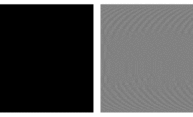 An "analytically beautiful mathematical solution" could bring unprecedented sharpness to ultrasound and radar images, burn precise holes in manufactured materials at a nano scale—even etch new properties onto their surfaces.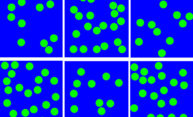 University researchers show that primates — like humans — have the ability to distinguish between large and small quantities of objects, irrespective of the surface area those objects occupy.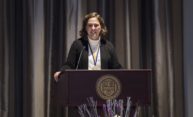 Wendi Heinzelman is officially installed as the first woman to serve as dean of the Hajim School of Engineering and Applied Sciences. During the ceremony, Heinzelman talked about the importance of increasing the representation of women and under-represented minorities in engineering, and the goals of the Hajim School.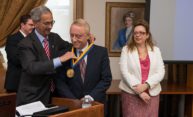 Kevin Parker, whose discoveries have been widely applied in medical imaging and image processing, has been named a fellow of the National Academy of Inventors. Parker, the William F. May Professor and dean emeritus of engineering, holds or shares 25 U.S. and 13 international patents with a range of applications.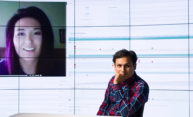 Ehsan Hoque, assistant director for research outreach at the Goergen Institute for Data Science, has been recognized as a leading innovator along with other U.S. Secretary of State John Kerry, Amazon CEO Jeff Bezos, and other winners this year.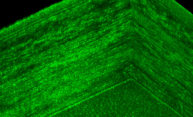 A team of University researchers is exploring the possibility that stem cells on the outer edges of the cornea, given the right stimulation, can replace damaged cells. The work raises the possibility of restoring vision without the need for cornea transplants.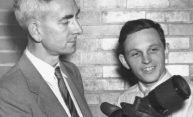 By the time the United States formally entered World War II, Brian O'Brien and his colleagues at the Institute of Optics had "essentially initiated the whole science of night warfare."