Bob Marcotte
Bob Marcotte's Latest Posts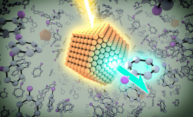 Most chemists have studied quantum dots for their basic properties. But new research by Rochester scientists points to potential applications in the synthesis of pharmaceuticals, fine chemicals, and agro-chemicals.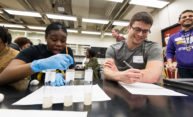 Students from Rochester's East High School got a sense of how startling science can be when they spent the day in the lab with professors and researchers from the Department of Biology.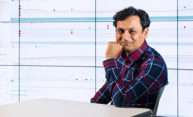 Hoque, who applies a computational lens to understand and model the ambiguity in human communication, would like to raise awareness for accessibility and promote the role of computing to solve important societal problems.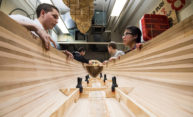 What's new about the Solar Splash boat this year? Everything. The team is confident as their prepare to compete against 15 other colleges in a race of solar-powered electric boats.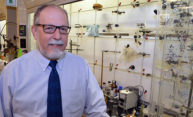 University of Rochester chemistry researcher for honored for discovering new methods for converting hydrocarbons into chemicals found in useful, everyday products.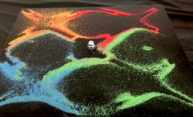 "You can see the most incredible images in things you never would have thought of," says Hajim School of Engineering dean Wendi Heinzelman describing the student artwork on display in the the annual Art of Science Competition.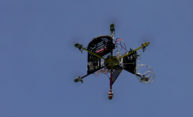 From drones that see color to devices that help veterinarians extract the objects our pets swallow, this year's Design Day showcases 87 seniors projects from students in five engineering departments and computer science.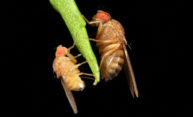 Drosophila melanogaster—the common fruit fly—is widely used in laboratory experiments. But what Rochester researchers found when examining the guts of fruit flies in the wild bears little resemblance to what is seen in the lab.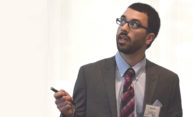 Biomedical engineering doctoral student Kilean Lucas had three minutes and three slides to describe how nanomembranes could help diagnose cancer.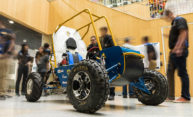 Team members unveiled the vehicle in March in the atrium at Goergen Hall, along with posters illustrating the latest changes in drivetrain, electronics, frame, exterior design, suspension, and usability.