Bob Marcotte
Bob Marcotte's Latest Posts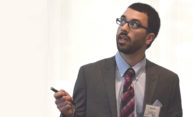 Biomedical engineering doctoral student Kilean Lucas had three minutes and three slides to describe how nanomembranes could help diagnose cancer.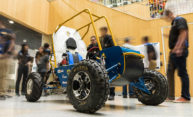 Team members unveiled the vehicle in March in the atrium at Goergen Hall, along with posters illustrating the latest changes in drivetrain, electronics, frame, exterior design, suspension, and usability.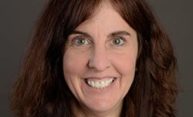 Linda Broadbelt, chair of chemical and biological engineering at Northwestern University, will give the Department of Chemical Engineering's 15th annual G.J. and S.T. Su Distinguished Lecture on Wednesday, April 26. She will present "Reaction Pathways Discovery and Analysis: Bringing Biological and Chemical Catalysis Together." Broadbelt is Sarah Rebecca Roland Professor in and Chair of the […]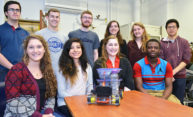 Members of the fledgling Chem-E-Car team went head to head against powerhouse teams from Cornell and McGill at their first-ever regional competition last month. The event features vehicles students build from scratch, powered by chemical reactions.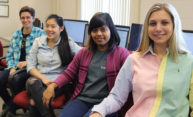 In 2010 the computer science department's graduating class of 20 students included only one woman. This year, the expected graduating class of 119 students will be 34 percent female—double the national average.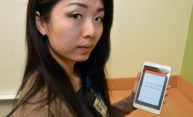 In one current clinical trial, biosensors worn by patients with Parkinson's and Huntington's disease generate 25 million measurements over a two-day period.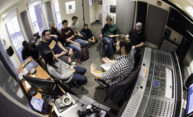 Can a computer learn to read an ancient musical score? Or teach a person to become a better public speaker? Visiting undergraduates–many from under-represented groups in the STEM fields–will work on summer projects investigating these questions and more.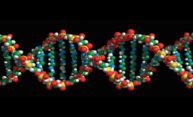 There are many examples of DNA damage being associated with aging, but never has a reduction in DNA damage been shown to extend lifespan. Rochester research has made this connection, and identified an enzyme that can be targeted to reduce that damage.
Researchers can track the flu, consumer preferences, and movie box office sales, all from the millions of tweets posted every day.