Bob Marcotte
Bob Marcotte's Latest Posts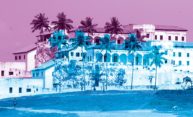 Hear from eight Rochester students spending this summer at a field school in Ghana. Led by Professors Renato Perucchio, Michael Jarvis, and Chris Muir, the students are studying the engineering, historical, and cultural aspects of the country's historic coastal forts.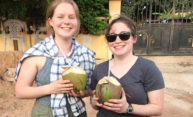 On her first days in Ghana, mechanical engineering major Louisa Anderson '20 settles in for a summer at a field school near Accra, learning about the history, people – and food.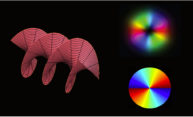 Optical physics and quantum optics will have a profound effect on our daily lives in the decades to come, and two Rochester faculty are among the authors of a new survey of the biggest scientific challenges and questions in the field.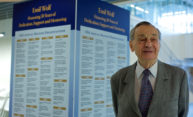 Wolf served on the Rochester faculty for more than 50 years and was a leading expert in coherence and polarization of optical fields. His Principles of Optics is the most cited textbook in physics.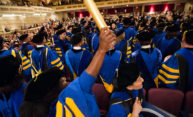 Each year Arts, Sciences & Engineering and the School of Medicine and Dentistry recognize outstanding research and dissertations by PhD students.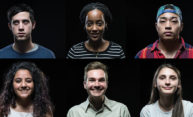 University researchers are using data science to analyze more than 1 million facial expressions to more accurately detect deception based on a smile.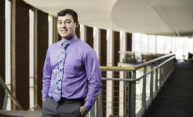 For the Michigan native graduating with dual degrees from the Hajim School of Engineering and Applied Science and the Eastman School of Music, Ivan Suminski found himself in an enviable dilemma.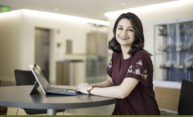 Anya Khalid came to the University without having ever coded in her life—but she was eager to get in on the ground floor of the new undergraduate major in data science. Now the Washington, D.C., resident is graduating with degree in economics as well, bound for Seattle and a job as a data analytics consultant.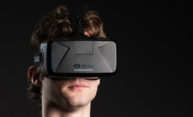 A new hands-on learning and research lab envisioned for the Carlson Science and Engineering Library will give students and faculty a place to explore augmented and virtual reality—regardless of their level of expertise.