Jim Mandelaro
Jim Mandelaro's Latest Posts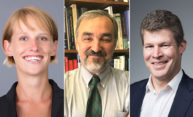 Hayley Clatterbuck in the Department of Philosophy, John Lambropoulos in the Department of Mechanical Engineering, and Michael Jarvis in the Department of History will be honored at a ceremony on October 18.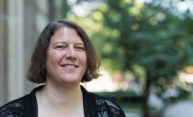 Rachel Remmel will also serve as assistant dean, promoting quality teaching and learning through a range of CETL programs for faculty, graduate students, and undergraduate students.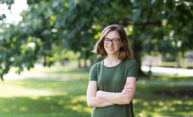 After graduating from high school, Olivia Alger '22 decided college could wait. She worked in a hotel, taught refugee children in France, and wrote for a literary magazine. Now she joins the Class of 2022.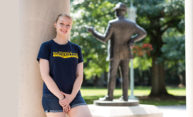 Lucy Farnham '22 took her first Spanish class in seventh grade, and it was love at first syllable. The Rochester native joins the Class of 2022 as a Spanish major, is thinking of adding Japanese, and is considering a career in the US Foreign Service.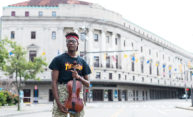 "I want to win competitions, perform in famous halls under major conductors, and show the world my heart through my craft," says first-year viola performance major Adrain Jackson. "I want to be great."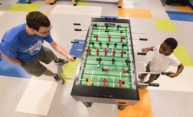 They set up school classrooms, played with children, cleaned senior living centers, served meals, and performed yardwork at more than 80 organizations around Rochester as part of the annual day of service for first-year students.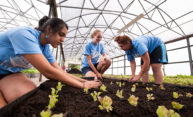 More than 1,300 incoming students will fan out to about 90 Rochester schools, libraries, senior centers, neighborhood associations, and more to paint, stack bookshelves, rake, pull weeds, and begin to get involved in their new community.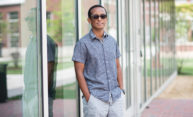 Befikadu Mekonnen '22 is 7,000 miles from home and hasn't seen his family in two years. But the Ethiopia native and cancer survivor feels at peace at the University of Rochester, where he'll begin classes next week as a biomedical engineering major.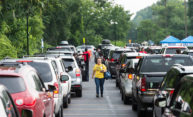 Nearly 800 first-year College students moved onto the River Campus on Wednesday, joining another 120 students who arrived at the Eastman School of Music.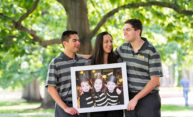 At 11 weeks premature, Matthew, Nicole, and Robert Gelb weighed a combined 6.3 pounds and spent three months at Strong's Neonatal Intensive Care Unit. This month, 19 years later, they will enroll at the University of Rochester as part of the Class of 2022—literally across the street from where they were born.