Jim Mandelaro
Jim Mandelaro's Latest Posts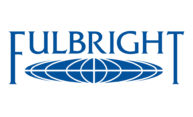 A record 27 University students and recent alumni have been named semifinalists in the Fulbright US Student Grant Program, the government's flagship international educational exchange program.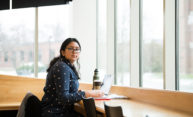 "I grew up feeling I would go to college no matter what," says Hajim Scholar and computer science major Maisha Idris '19. Idris's story is striking, but not unusual at Rochester, where about 20 percent of undergraduates are first-generation, or "first-gen" students. Meet Idris and a few of the other first-generation students who are finding success at Rochester.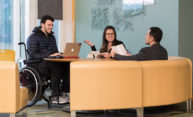 A car accident during his first winter break had left Giuliano Agostinho de Castro '20 paralyzed from the chest down. Now he's back on campus, and his parents are his classmates.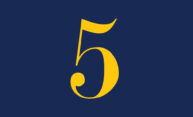 The Take 5 and e5 programs, unique to Rochester, allow students to apply for a tuition-free fifth year of study. This year, 40 students will be taking part.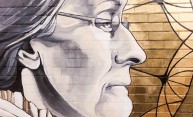 Seven undergraduate students and two Medical Center professors will be honored at the Susan B. Anthony Legacy Awards, a 62-year tradition that celebrates exceptional women at the University of Rochester.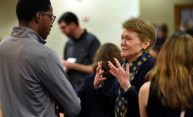 From the beginning, the search for the University's 11th president was designed to include the voices of as many constituencies as possible—from college students and staff members as well as from top faculty, administrators, and trustees.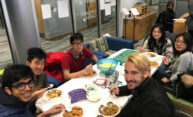 Nearly 600 students stayed on River Campus during winter break last year, and school officials expect that number to increase. Here's what students need to know to stay active and engaged through January.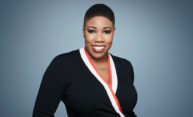 Sanders is a political commentator for CNN and served national press secretary for Senator Bernie Sanders during his 2016 presidential run, the youngest press secretary for a presidential candidate.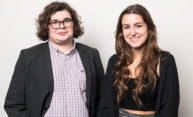 Henry Carpender '20, left, and Beatriz Gil '19 were elected last spring as Students' Association presidents for the College and the Eastman School of Music.