Jim Mandelaro
Jim Mandelaro's Latest Posts
University and Simon Business school teams will compete this Saturday for a place in the Hult Prize competition, the largest social entrepreneurship competition in the world.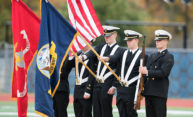 Created in 2013, the group is open to all students, faculty, staff, and alumni who are active duty military or veterans, and provides events and resources throughout the year. This Veterans Day weekend, the group will host the annual Military Appreciation Football Game.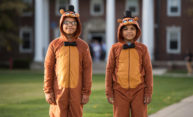 The University's fraternity and sorority communities hosted elementary school students from the Rochester City School District for the seventh annual Greek or Treat event last Friday. About 140 kids visited the River Campus to take part in Halloween-themed events ranging from a doughnut-on-a-string contest to a haunted house and obstacle course.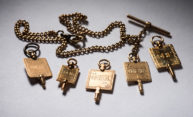 The University's Iota Chapter of Phi Beta Kappa recognizes students who excelled both academically and in leadership roles during their first year at Rochester.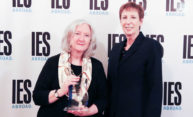 Levine served as director of the University's study abroad program from 1991-2016, and was recently was honored with a lifetime achievement award by IES Abroad.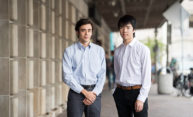 Naoki Toyomura '17, '18E (T5) and Seiji Yamashita '20, '20E, both dual-degree students at the Eastman School and on River Campus, will serve as president and vice president of the Eastman Students' Association through 2018.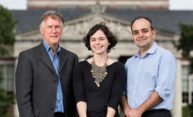 Established in 1997, the award recognizes distinctive teaching accomplishments of faculty in Arts, Science, and Engineering. "The recipients embody all that we value in teaching at the University," says Dean of the College Jeffrey Runner.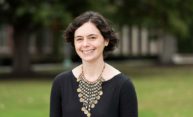 One of the things I appreciate most about having grown up in Alaska—other than the incredible natural beauty—is that it was home to people with so many different perspectives and leading so many different lifestyles. It's a place where almost everyone is from somewhere else. People go there in part because they think differently than […]
I'm an only child, and my mother and I moved around quite a bit when I was growing up. We lived in three different countries. I was born in Lexington, Kentucky as my father was going to medical school at the University of Kentucky. He passed away before I was born. My mother and I […]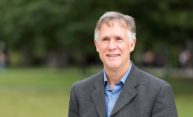 My parents were missionaries. They would work in Pakistan for four years, return to Massachusetts for a year, and then go back for four years. So I lived in Pakistan from birth till age 16, with a couple of years back here in the U.S. It was great. I went to an international school, and […]