Jim Mandelaro
Jim Mandelaro's Latest Posts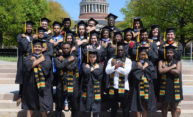 Graduating students celebrate following the recent 45th annual senior dinner honoring the Class of 2018 and highlighting OMSA's role as an anchor for many undergraduate students of color during their time at Rochester. (University of Rochester photo / Crystal Cusimano-Figueroa)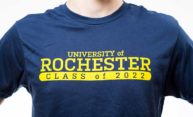 The University of Rochester's incoming Class of 2022 is shaping up to be the institution's most selective ever, with a 29.6 percent acceptance rate, drawn from a record 20,243 applicants.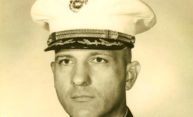 Members of the University community have served in wartime since the Civil War, and many have paid the ultimate sacrifice. We remember five here: from the Civil War, World War I, World War II, Korean War, and the Vietnam War.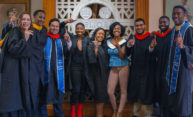 Nine of the seniors graduating with the Class of 2018 came to Rochester from Washington, D.C., in 2014 via the Posse Foundation, which identifies high school students with extraordinary academic potential.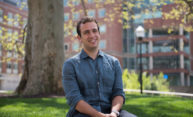 As a computer science major minoring in philosophy, Josh Pachter was ideally suited for developing concepts for programming self-driving cars that behave ethically. His idea: create ethical machines through a process similar to how we raise children.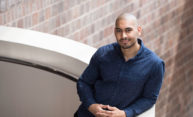 Growing up in Los Angeles, Matthew Lyskawa '18 saw no purpose in school. But a teacher saw a spark and lit the fire that set Lyskawa on his journey, first to community college, then Rochester, and now to begin a doctoral program in philosophy at Harvard.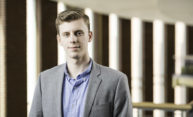 From saxophonist to student government treasurer, to internships at BASF, SpaceX, and Ernst & Young, C.J. Van Huben has packed a lot into four years. "I had a feeling I knew what I wanted to do, but I didn't want to be put in a box," the financial economics major says. "The open curriculum was perfect for me."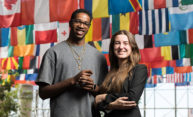 Beatriz Gil '19 and Jamal Holtz '20, the Students' Association president and vice president-elect, have been involved in SA government since their first year and have served as senators. We want to make the student body one," says Gil.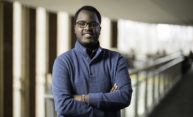 For Ian Manzi, a photo of Rush Rhees Library left behind in an office at his Rwandan high school changed his life. "It looked so beautiful, a representation of college," he says.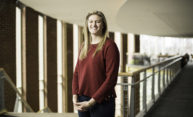 The business major described by her coaches as a "once-in-a-generation player" knows that community service will be in her game plan. "It's something I love," Al Leslie says. "And it's something that will always be part of my life."