Jim Mandelaro
Jim Mandelaro's Latest Posts
WHAT: An international Thanksgiving on the University of Rochester's River Campus WHEN/WHERE: Monday, Nov. 16 from 6-8 p.m. THE EVENT: For the fourth consecutive year, the Sigma Delta Tau sorority and the Sigma Phi Epsilon fraternity will collaborate on a Thanksgiving meal for international students who take the CAS 170 course. The course focuses on […]
WHAT: Veterans Day Joint Service Run WHEN/WHERE: Wednesday, Nov. 11, 2015 at the University of Rochester's River Campus and on to the Greater Rochester Vietnam Veterans Memorial in Highland Park PARTICIPANTS: University of Rochester NROTC Battalion, RIT Army ROTC Battalion, RIT Air Force ROTC Battalion and veterans/members of the University of Rochester and local community […]
WHAT: The University of Rochester's fraternity and sorority community will host 90 students from the "Quad A For Kids" after-school program. Around 25 University chapters will participate. Events include trick-or-treating, a "mummy wrap," where students turn themselves and others into mummies; a haunted obstacle course, a doughnut-on-a-string eating competition and a haunted house. WHEN:  4-5:30 […]
WHEN/WHERE: Saturday, Sept. 19 at 1 p.m. (Sanctuary, Interfaith Chapel) and 7 p.m. (Ciminelli Lounge, Eastman Student Living Center) WHAT: Internationally acclaimed musician and peace activist Zuhal Sultan will speak about her efforts to bring peace to Iraq through music in a power-point demonstration. Her appearance at the Interfaith Chapel is free and open to […]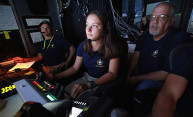 Wendy Snyder's typical day this past summer might seem mundane at first glance. Rise at 7 a.m. Work eight hours. Pilot remote operating vehicle 4,000 meters below the Pacific Ocean.
WHAT: Creativity and science come together at the FIRST® LEGO® League TRASH TREK season kickoff event at the University of Rochester. More than 150 teams from the region will be introduced to local experts' efforts to recycle. Teams are expected from Buffalo, Corning, Horseheads, Ithaca, Penfield, Pittsford, Syracuse, Victor, Webster and others. WHEN/WHERE: Saturday, […]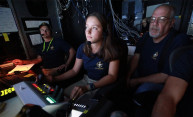 Students are coming off interesting summer internships, where they gained real-life experience in fields they hope to pursue after graduation.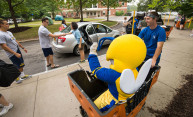 Freshmen and their parents from all over the country will arrive on River Campus on Tuesday, and be greeted by student volunteers who will unpack vehicles and bring luggage up to each student's dorm.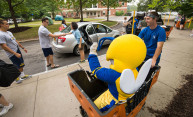 As students return to the University of Rochester campus later this month, two scheduled events may be newsworthy: Tuesday, Aug. 25 is Freshman Move In Day. Thursday, Aug. 27 is Wilson Day, a day of community service for incoming University students.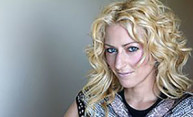 The game designer and author will speak to 200 elite high school students from 20 nations staying on the River Campus as part of the International Baccalaureate World Student Conference.