Jim Mandelaro
Jim Mandelaro's Latest Posts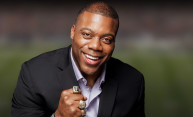 Workshops focusing on minority male achievement in Rochester will be held at the Simon Business School on Saturday, April 30. The theme this year is, "A Tale of 2 Cities: Being Who I Want To Be."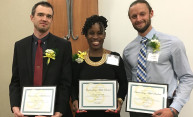 Nate Powers '16, Ka'dya Donadelle, and Seth Mason '16 and were among the 35 students honored on Wednesday, April 20, by the Rochester Area Colleges Continuing Education.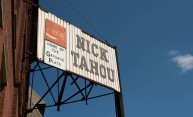 Participants run from River Campus to Nick Tahou's, eat a Garbage Plate, then run back to campus in an event benefiting the Mount Hope Family Center and its programs to combat child abuse.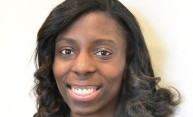 Justine King '15 is the first University student or alumnus to receive the Charles B. Rangel International Affairs Fellowship, supporting individuals who wish to pursue a career representing the United States in the foreign service of the Department of State.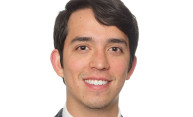 Pedro Vallejo-Ramirez '16 is the first Rochester senior to be selected for a Gates Cambridge Scholarship, one of the most highly regarded international academic scholarship programs. The optical engineering major plans to pursue a master's degree in biotechnology at Cambridge University.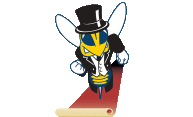 Also known as "the Rockys," these awards recognize undergraduates who have significantly and positively impacted the University or surrounding community through service to others, investment of talent and time, and pursuit of excellence.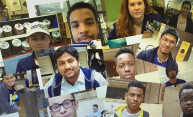 "I wanted to show that although this is a diverse campus, racism does exist. But together, we can stop it." Bashir's three-minute video called "Meliora," was announced Thursday as the winner after a week-long vote of the campus community.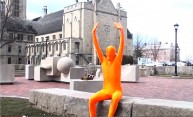 ArtAwake, the one-day "festival of creativity" created by students and showcasing more than 140 pieces of art, returns on Saturday, April 16, at the site of the old Chase Tower in downtown Rochester.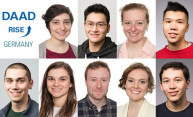 The highly competitive program was established in 2005 and is sponsored by the German Academic Exchange Service, Germany's publicly funded but independent organization of higher education institutions.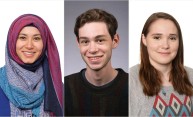 Fatima Bawany '16, Aaron Schaffer '16, and Saralinda Schell '19 have each won scholarships from the highly competitive State Department program for advanced language study overseas this summer.