Jim Mandelaro
Jim Mandelaro's Latest Posts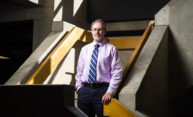 Bradley Nilsson, associate professor of chemistry, is among one of the 2016 recipients of the Goergen Awards for Excellence in Undergraduate Teaching.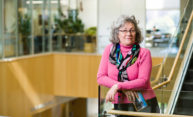 Amy Lerner, associate professor of biomedical engineering is among one of the 2016 recipients of the Goergen Awards for Excellence in Undergraduate Teaching.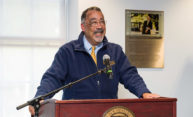 Established in 2013 and named for the vice president and senior advisor to the president, the Burgett Center promotes cultural awareness and engagement, and educates on issues of identity, culture, and diversity.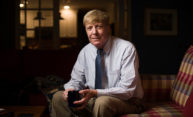 Smith's 2009 book, Pull Up a Chair: The Vin Scully Story is the only biography written on the iconic broadcaster. "He's a very humble man, and I think he feels his work speaks for itself," Smith says. "Nobody says a bad word about him. Nobody."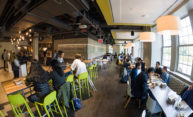 The Frederick Douglass Building officially re-opens this week after a complete renovation of the iconic 79,000-square-foot space. "I feel like I'm in a different building," says Laura Ballou '97, director of the Campus Center.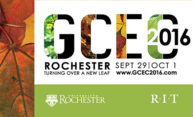 This week's Global Consortium of Entrepreneurship Centers will bring more than 400 expects from around the world to Rochester to discuss the evolving nature of entrepreneurship and how the centers can make impacts the move their communities forward.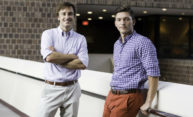 The student leaders talk about the major issues on campus, their hobbies and pet peeves, and their goals for the coming year and life after Rochester.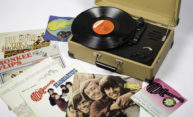 In 1967, the Monkees outsold the Beatles and the Rolling Stones combined, and remain the only band with four No. 1 albums in a 12-month period. "Their music stands up," says John Covach, director of the University's Institute for Popular Music.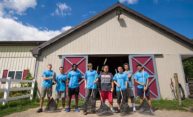 "I like to help people, and it's nice to go into the community and give back," said Matthew Le '20, one of the more than 1,300 freshmen who began their college career in Rochester with the annual Wilson Day of community service.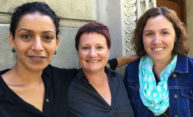 Three colleagues from the University's Center for Excellence in Teaching and Learning joined forces this summer to teach a nationally available online course on supporting and teaching students with disabilities in the college classroom.