Jim Mandelaro
Jim Mandelaro's Latest Posts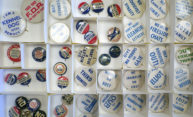 Buttons, bumper stickers, photographs, and video footage ranging from the era of Franklin Delano Roosevelt through John F. Kennedy to Bill Clinton, housed in the Department of Rare Books, Special Collections, and Preservation, bring historical political campaigns to life.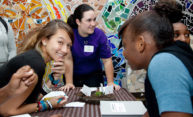 A $1.2 million Talent Search grant from the U.S. Department of Education will enable academic services for upwards of 500 RCSD students each year via College Prep Centers at East High School and Vanguard Collegiate High School.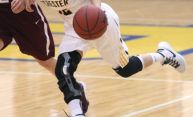 An early leader in the adoption of arthroscopy, Rochester's sports medicine program and its graduates have helped shape the field of sports medicine while restoring countless injured athletes to health.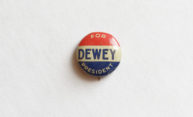 Thomas Dewey was never president of the United States—no matter what the headlines said. His letters, photographs, recordings, and campaign buttons are available to the public for research in the department of Rare Books, Special Collections and Preservation.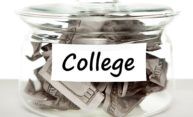 Rochester was one of ten "Innovation Partners" in a new micro-scholarship platform called Raise.me, which allows high school students to bank money toward tuition costs when then record good grades, start a club, or volunteer in their community.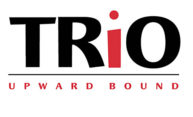 Four area high school students from the University's Upward Bound program have been named "Outstanding Seniors" by the Monroe County Council of Superintendents.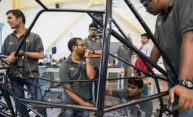 Rochester's Baja team is serving as host ambassadors to Team Helios Racing. The students flew 19 hours, stopping at JFK International Airport in New York City, and arrived Monday.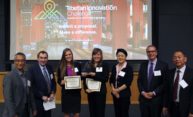 Four judges awarded Tashi Organics first place—and a $5,000 cash prize—after watching 15-minute presentations from each of the five finalists, praising the "realistic" plan and stating they believe it can make a positive impact on Tibetan refugees.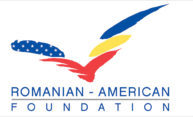 Eighteen professors from technical universities in Romania will visit River Campus over the next three years in a program sponsored by the Romanian-American Foundation and the Fulbright Commission.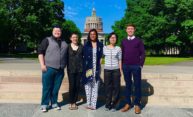 From an on-the-go barley water health drink, to training programs that reduce food waste for organic farmers, Rochester's social entrepreneurs are ready to compete in the intercollegiate business plan competition aimed at improving the lives of 125,000 Tibetan refugees.