Jim Mandelaro
Jim Mandelaro's Latest Posts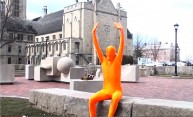 ArtAwake, the one-day "festival of creativity" created by students and showcasing more than 140 pieces of art, returns on Saturday, April 16, at the site of the old Chase Tower in downtown Rochester.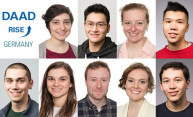 The highly competitive program was established in 2005 and is sponsored by the German Academic Exchange Service, Germany's publicly funded but independent organization of higher education institutions.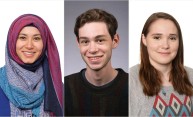 Fatima Bawany '16, Aaron Schaffer '16, and Saralinda Schell '19 have each won scholarships from the highly competitive State Department program for advanced language study overseas this summer.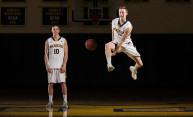 As winner of the national State Farm Assist of the Year Award, Sam Borst-Smith will fly to Houston on Thursday morning, and his unlikely play will be shown to the crowd at NRG Stadium that evening.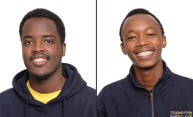 A sophomore and freshman at the University of Rochester hope to encourage a new generation of their fellow Rwandans to remember the lessons of their country's horrific genocide two decades ago.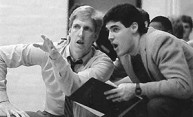 Long before he was leading the Villanova Wildcats back to the Final Four, coach Jay Wright was cutting his basketball teeth on the River Campus, serving as a Yellowjackets assistant coach under Mike Neer from 1984 to 1986.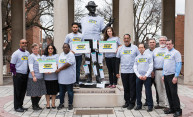 For Rochester students like Justin Delinois '19 the sentiments captured in a University-wide effort to combat racism on campus are more than just four words that fit on a T-shirt.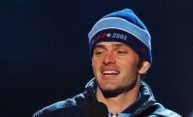 Legendary skier Chris Waddell, the most decorated paralympian in history—with 13 Paralympic Games medals in sit-skiing and wheelchair track racing—will speak at River Campus on Monday, March 21.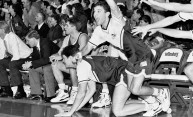 As the NCAA Division I Men's Basketball Tournament begins today, take a look back to the Yellowjackets' 1990 Division III national championship and see where some of the players are today.
WHAT: The first Joint Collegiate Black Student Summit, a national forum to discuss and develop solutions to problems facing the black community. WHEN/WHERE: March 4-6 on the University of Rochester's River Campus MISSION: To establish an intercollegiate network of young black leaders passionate about social justice, collegiate accountability toward black students, and unity within the […]