Lori Packer
Lori Packer's Latest Posts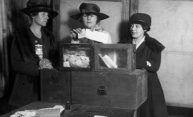 As part of a year-long celebration of the centennial of women's suffrage in New York state, the Eastman School of Music and Susan B. Anthony Center are collaborating on a concert featuring the premieres of commissioned works by women composers.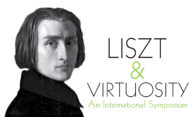 In the 19th century, Franz Liszt was a "rock star" who drove female audience members into a frenzy of "Lisztomania." This March, the Eastman School of Music hosts international symposium of the the world's most prominent Liszt scholars,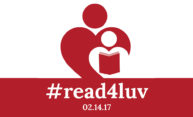 This Valentine's Day, Warner School of Education professor Carol Anne St. George shares tips with parents to help make reading aloud with children an act of love.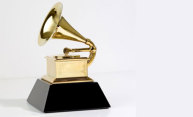 Sean D. Connors (BM 04) is a member of the ensemble Third Coast Percussion, which won the Best Chamber Music / Small Ensemble Performance, and Goeff Saunders (BM 09), a double bassist, is a member of the O'Connor Band, which won the Grammy for Best Bluegrass Album.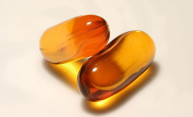 Medical Center scientists have found that the omega-3 fatty acids found in fish oil can reduce the production of antibodies that cause allergic reactions and asthma symptoms in people with milder cases of asthma.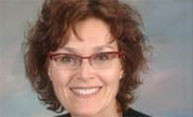 Lynne E. Maquat, the J. Lowell Orbison Endowed Chair and Professor in the Department of Biochemistry and Biophysics at the School of Medicine and Dentistry, has spent her career unraveling what happens in our cells during disease.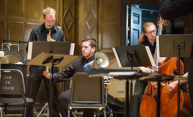 The New York City-based JACK Quartet returns to their alma present a concert with OSSIA New Music and Musica Nova celebrating the 20th anniversary of Eastman's student-run new music collective, OSSIA.
A new study shows that a drug developed at the Medical Center extends the effectiveness of multiple HIV therapies, and could lead the way to long-acting HIV drugs that could be administered once or twice per year, rather than daily.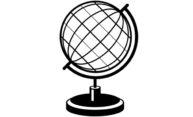 Statement from President Joel Seligman, Provost and Senior Vice President for Research Robert L. Clark, and CEO of the Medical Center and UR Medicine, and Senior Vice President for Health Sciences Mark Taubman.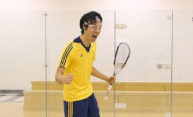 For the first time in the 59-year history of the squash program at the University of Rochester, the Yellowjackets have achieved a #1 ranking in the latest College Squash Association (CSA), released on Friday.