Lori Packer
Lori Packer's Latest Posts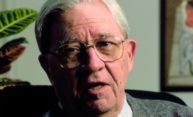 Hard-driving, uncompromising, and ferociously devoted to every mission he tackled, the School of Medicine and Dentistry alumnus is credited with the global eradication of smallpox.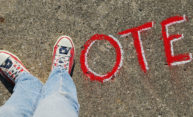 College Republicans, College Democrats, and the students of the Committee for Political Engagement (CPE) expect to have an active fall semester in preparation for the 2016 United States elections.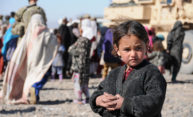 Thirty percent of the refugees the U.S. takes in every year are children. A new Medical Center study shows that the developmental screenings recommended by pediatricians don't always translate to other cultures.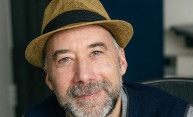 University of Rochester astrophysicist Adam Frank helps NPR listeners answer: If there are points in space with only three atoms per cubic meter, what fills in the rest? / All Things Considered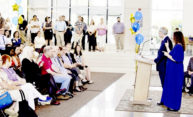 The University's Clinical and Translational Science Institute is one of 12 institutions in the nation to receive the award, which supports "bench-to-bedside" research programs that remove hurdles in the process of applying medical research to patient treatment.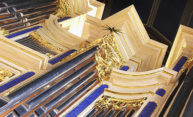 Leading organists and musicologists from around the world will come to the Eastman School of Music this fall for the annual Eastman Rochester Organ Initiative Festival, focusing this year on "The Organ and the Human Voice."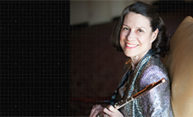 The new season of Eastman School of Music recitals give local music lovers the chance to hear talented artists perform on their home turf.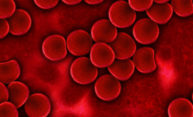 The brain uses a "just in time" system for delivering the oxygen that fuels nerve cells. These findings from the University's Center for Translational Neuromedicine could shed light on the cognitive decline that accompanies diseases like Alzheimer's.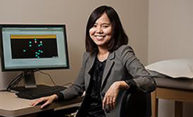 Feng (Vankee) Lin will be presented with the Brilliant New Investigator Award from the Council for the Advancement of Nursing Science in Washington, D.C.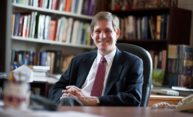 Recent statements and revelations about Donald Trump, NATO, Russia, and the Ukraine have left political science professor Randall Stone wondering, "whether this a novel written by Tom Clancy or whether this is an episode of House of Cards." / WXXI.org