Lori Packer
Lori Packer's Latest Posts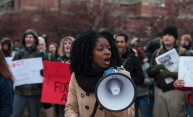 Is student activism on the rise? In the past year, Rochester students led protests and vigils against police brutality; initiated a campaign, by students and for students, to tackle the problem of sexual assault; and forged an alliance with the movement for a $15 minimum wage and a union for fast-food workers.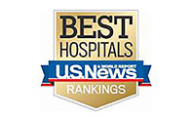 Four adult specialties at Strong Memorial Hospital have captured a spot in the top 50 programs in the nation for treating complex conditions, according to U.S. News & World Report's 2015–16 ranking of America's Best Hospitals.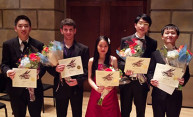 Brian Le, 17, of Silver Spring, Md,, was awarded first prize in the Eastman Young Artists International Piano Competition Saturday, July 18, following a stellar performance of the first movement Allegro maestoso of Chopin's Concerto No. 1 in E Minor.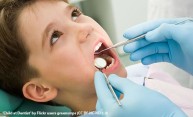 UR Medicine's Eastman Institute for Oral Health has been awarded a $3.5 million grant that, for the first time, will scientifically explore how family functioning, stress, and parenting behaviors may lead to early childhood cavities.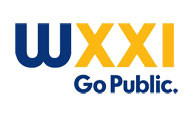 "The people who are most at risk for heart attacks and strokes have more risk for heart attack and stroke when they take these NSAIDs. However, it also turns out that people who have less risk of heart attack and stroke also might be affected by these compounds as well", said Dr. Charles Lowenstein, chief of cardiology at UR Medicine.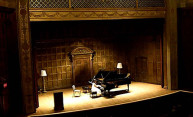 Twenty-four of the world's top teen-aged pianists will vie for prizes in the Eastman Young Artists International Piano Competition next month. The week-long event of adjudicated performances, master classes, and recitals by award-winning guest artists—all of which are open to the public—begins Sunday, July 12.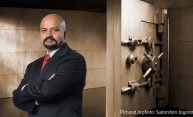 Research from Simon Business School professor Sudarshan Jayaraman delivers new evidence explaining how government safety nets that enhance banking protections influence bank monitoring and risk-taking behavior.