Lori Packer
Lori Packer's Latest Posts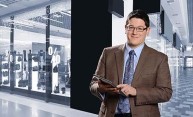 According to new research from Simon Business School, the more a consumer sees an online ad and the closer a consumer lives to the location of a store, the larger the sales lift for the retailer.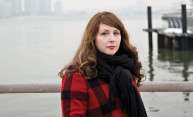 Meredith Dank '99 has uncovered some surprising truths about the illegal sex trade—and policymakers are starting to take note. (Photo: Shannon Taggart for Rochester Review)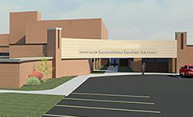 Representatives from UR Medicine's Wilmot Cancer Institute, Noyes Health, Jones Memorial Hospital, and UR Medicine Radiation Oncology in Hornell have announced they are collaborating to develop a regional cancer center based in Dansville, Livingston County. A $2 million gift from Ann and Carl Myers of Springwater, Livingston County, will be used to help construct the new facility and fund the establishment of care programs.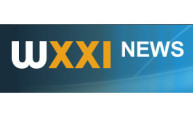 The debate was raging a decade ago: embryonic vs. adult stem cells. Many local scientists pushed for more opportunity to gain access to embryonic stem cells, given the potential to attack disease. How is research progressing? What's next?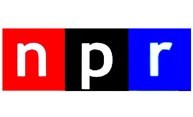 Right now, at this very moment, you are submerged in an invisible sea of information. … From wireless Internet to satellite TV, you are bathed in an endless stream of purposeful, intentional signal. essay by professor of physics and astronomy Adam Frank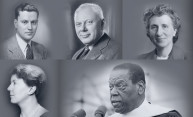 The River Campus Libraries' Living History Project gives voice to Rochester's past. Visitors to the new website can hear recordings from interviews with everyday Rochester students, faculty, and alumni, and early Rochester leaders such as (clockwise from top left) John Romano, founder of the Department of Psychiatry; Dexter Perkins, chair of the Department of History; Ruth Merril, director of the Prince Street Campus's Cutler Union and dean of women; Eleanor Garbutt Gilbert, member of the Class of 1919; and William Warfield, member of the Eastman School of Music's Class of 1942 and world-renowned concert baritone.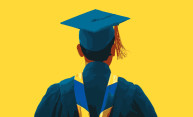 How can universities like Rochester articulate their "value proposition," as the entrepreneurs would say? Is a liberal education a financial investment that "pays off" over time? While such questions play out on a national level, Provost Peter Lennie is leading a project to survey alumni about their experience at Rochester.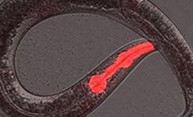 With a grant from the National Heart, Lung, and Blood Institute, scientists at the School of Medicine and Dentistry will study a new way to prevent the damage caused by a heart attack. They will begin their research in a unique way: by studying how worms respond to stress.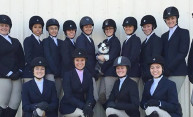 Coming out of nowhere, the University's equestrian team is fresh out of the gates and quickly becoming a well-known competitive force. "Cornell has been, for years, untouchable, and now we've shown that we can catch them," says Sarah Markowitz '16. "We've come close, and even beaten them at some competitions."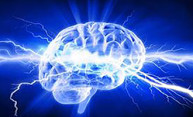 Researchers at the Medical Center have identified a new genetic mutation at the heart of a severe and potentially deadly seizure disorder found in infants and young children. The finding may help scientists unravel the complex biological mechanism behind these diseases.