Lori Packer
Lori Packer's Latest Posts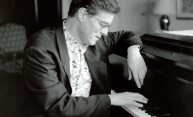 Distinguished American pianist and classical music legend Peter Serkin will perform with the Eastman School of Music's Philharmonia orchestra under conductor Neil Varon on Saturday, Feb. 21,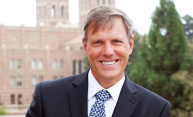 Andrew Ainslie will be formally installed as the seventh dean of Simon Business School during an investiture ceremony on Tuesday, February 3, in the Interfaith Chapel. President Joel Seligman will preside and present Ainslie with a Dean's Medal, recognizing his leadership to the school.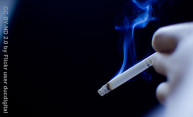 The National Institutes of Health have awarded $1.6 million to Rochester researchers to study a group of compounds derived from omega-3 fatty acids and their ability to combat inflammation caused by cigarette smoking, which can lead to chronic obstructive pulmonary disease or COPD.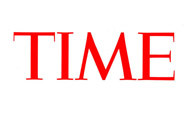 Think you've seen big rings in our own solar system? Not even close. When the University of Rochester's Eric Mamajek tells other astronomers about the object he and his colleagues discovered about 430 light-years from Earth, they tend to be skeptical–very skeptical.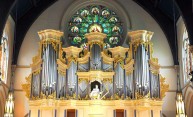 Audiences will have the rare opportunity to hear the entire Eastman School of Music organ department faculty perform during a concert celebrating the 25th anniversary of the founding of the University of Rochester Press and publication of a book edited by Eastman musicologist Jürgen Thym.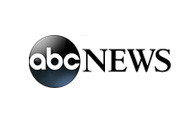 Two scientists at the University of Rochester, Chunlei Guo and Anatoliy Vorobyev, have created a metal surface that is so hydrophobic that it makes Teflon look like superglue by comparison.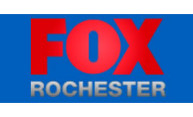 The University of Rochester's Institute for Popular Music is getting ready to mark 50 years since The Rolling Stones released "(I Can't Get No) Satisfaction." We speak with director John Covach about the upcoming celebrations.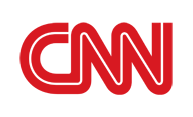 Water often damages metals, causing rust, wear and decay. Thanks to an innovative laser process, however, metal is getting its revenge.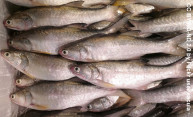 New research provides further evidence that the benefits of fish consumption on prenatal development may offset the risks associated with mercury exposure. The Seychelles Child Development Study – a partnership between the University of Rochester. Ulster University, and the Republic of Seychelles Ministry of Health and Ministry of Education – is one of the longest and largest studies of its kind.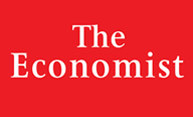 Chunlei Guo and his colleague Anatoliy Vorobyev, physicists at the University of Rochester, in New York, have become experts in the way femtosecond lasers can be used to structure surfaces in just this way, ending up with these same properties.