Lori Packer
Lori Packer's Latest Posts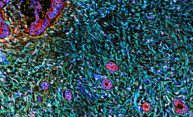 Wilmot Cancer Institute scientists have discovered that a three-drug combination can simultaneously target the cancer cells as well as the other harmful, inflammatory cells within the tumor.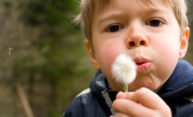 A new Medical Center study shows that children with asthma in the Rochester City School District who received telemedicine appointments and in-school care cut their ER visits in half.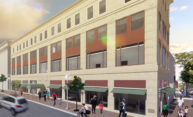 The $2.8 million renovation of the school's home in Messinger Hall, will enhance the educational experience for over 1,500 area music students.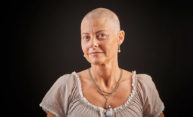 Chemo-brain, or cancer-related cognitive impairment, is estimated to impact 80 percent of people in treatment. A new Medical Center study shows that inflammation in the blood plays a key role.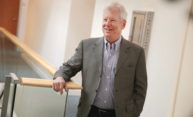 The 2017 Nobel laureates will receive their awards on Sunday, December 10, in Stockholm. Among them is Richard Thaler '74 (PhD), a leading scholar on the intersection between human behavior and economic decision making, who will be awarded a Nobel Prize in Economic Sciences.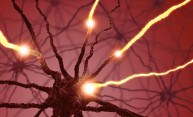 New research is helping scientists figure out how to harness the brain's plasticity to rewire connections lost due to injury or stroke, an advance that could accelerate the development of neuro-prosthetics.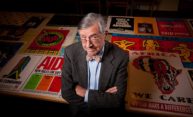 For decades, Edward Atwater '50, a professor emeritus of medicine at the Medical Center, has collected medical history artifacts. In 2007, he began turning his collection of more than 8,000 AIDS education posters over to the University and it is now the world's largest single collection of visual resources related to AIDS and HIV.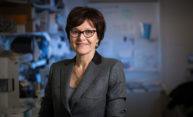 Established by Vanderbilt University School of Medicine, the prize honors women scientists with a "stellar record" of research accomplishments who have made significant contributions to mentoring other women in science.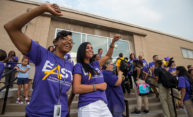 In 2014, a Rochester high school was on the brink of closure. Since then, a partnership with the University has helped East High School to forge a new culture and commitment to revival.