Lori Packer
Lori Packer's Latest Posts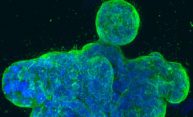 Medical Center researchers have shown for the first time how cancer-causing mutations control and alter the way cancer cells biosynthesize and replicate.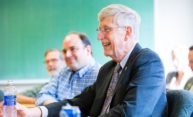 Francis Collins met with graduate students and junior researchers to discuss the importance of communicating science to the public and policymakers, and increasing diversity in biomedical research.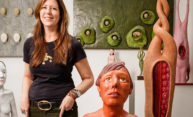 Sculptor Judith Modrak '85 lives in Manhattan and keeps a studio on Union Square. But she remains pretty rooted in Rochester. her solo exhibition, opening in the River Campus's Hartnett Gallery during Meliora Weekend, is a special kind of homecoming.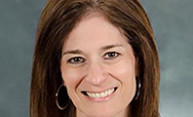 An accomplished physician and scientist whose research has helped guide the delivery of asthma care in Rochester and elsewhere, Halterman been appointed Senior Associate Dean for Clinical Research at the Medical Center.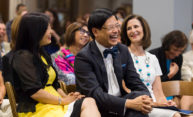 Evans Lam '83, '84S (center), Susanna Lam (left), and Mary Ann Mavrinac, vice provost and the Andrew H. and Janet Dayton Neilly Dean of the River Campus Libraries, at the dedication of the new Evans Lam Square. Lam Square is a place for innovative and collaborative programs that will bring the library to the 21st century. "I always believed that Rush Rhees Library is the heart of my proud alma mater, from both a geographical and a functional perspective," says Lam, whose gift allowed the construction of the space. "It is the focal point for our students to learn, explore, research, socialize, and showcase their achievements." (University photo / J. Adam Fenster)
Shown here in red are new buildings and some major facilities projects undertaken since 2005. The Meliora Challenge campaign raised more than $129 million for new and improved facilities and infrastructure projects. Those projects include Golisano Children's Hospital, the largest capital project in University history; Raymond F. LeChase Hall, a new home for the Warner […]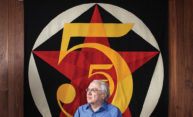 Jay Last '51 is a pathbreaking scientist, a serious art collector, and an author. Peter Lennie, the Robert L. and Mary L. Sproull Dean of the Faculty of Arts, Sciences & Engineering, talks with him about the important intersections between science, art, and the humanities.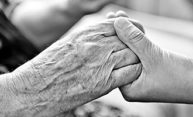 In a new study, Warner School of Education researchers have shown that chronic stress and poverty, which are associated with physical frailty in old age, become problematic when these factors result in lower perceptions of control.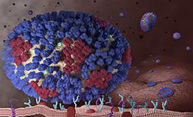 Researchers at the Medical Center have identified a rare, naturally occurring influenza mutation that weakens the virus and could be used to develop new live flu vaccines.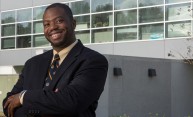 School of Nursing Assistant Professor LaRon Nelson was named the inaugural Ontario HIV Treatment Network Research Chair in HIV Program Science for Africa, Caribbean, and Black communities.