Lori Packer
Lori Packer's Latest Posts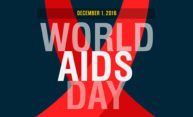 On World AIDS Day, University of Rochester researchers, activists, and archivists look back—and ahead—in the fight against AIDS.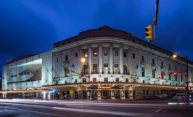 A gift from George Hamlin IV, chair of Eastman's Board of Managers, and his wife, Mary, will provide faculty and student support by creating the Hamlin Family Director of the Institute for Music Leadership and the Hamlin Family Scholarship.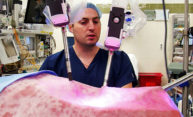 Physicians at the Medical Center have developed a new way to fabricate artificial organs and human anatomy that mimics the real thing, even up to the point of bleeding when cut.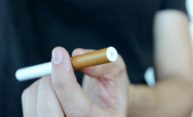 In the the first scientific study to address e-cigarettes and their effect on oral health at the cellular level, Medical Center research suggests that electronic cigarettes are as equally damaging to gums and teeth as conventional cigarettes.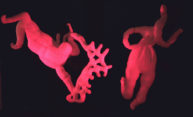 Eastman School of Music's BroadBand Ensemble has joined forces with Mexico's El Arte de los Titeres and Universidad de Guadalajara, and Rochester's PUSH Physical Theatre to produce an international opera of original sound, puppetry, theater, and visual arts.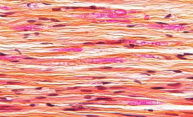 Medical Center researchers believe they have identified a new means of enhancing the body's ability to repair its own cells, which they hope will lead to better diagnosis and treatment of traumatic nerve injuries, like those sustained in car accidents, sports injuries, or in combat.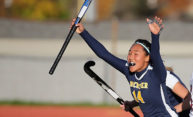 With a 2-0 victory over visiting Shenandoah University, the Yellowjackets move to the next round of the NCAA Division III playoffs, taking on defending national champion Middlebury College on Saturday.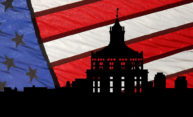 For faculty and students, the 2016 election season has been an experience in teaching and learning. Hear from voices on campus about the issues, campaigns, and lessons from this remarkable year.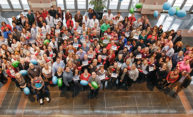 UR Medicine Heart and Vascular held a reunion of heart transplant recipients, families of organ donors, and staff from Strong Memorial Hospital and the Finger Lakes Donor Recovery Network.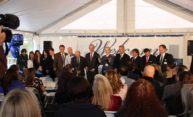 University and hospital officials cut the ribbon on Highland Hospital's new two-story building addition. The $28 million expansion includes six new operating rooms and a 26-bed observation unit, and will see its first patients starting on November 1.