Lori Packer
Lori Packer's Latest Posts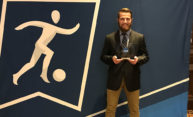 A chemical engineering major with a 4.0 GPA, Angyal is the first University of Rochester Elite 90 winner in any sport.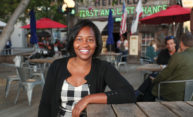 The 3,500 alumni who live there will tell you: the Bay Area offers opportunities to explore everything from culture and technology to outdoor adventures. Six alumni tour guides share their insider tips for the city they call home.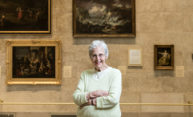 Celebrating its 50th anniversary this year, the Docent Program at the Memorial Art Gallery is "the voice of the collection" with docents giving tours to more than 11,000 students and adults every year.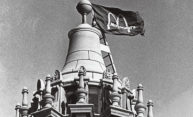 In 1968, the season-opening concert of the Rochester Philharmonic was interrupted when a rain of ping-pong balls fell from balcony to stage. University archivist Melissa Mead looks back at the history of campus pranks.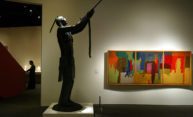 Working with native communities, MaryBeth Yerdon '13W (MS) of the Smithsonian's National Museum of the American Indian is helping to lead that conversation through a national initiative called Native Knowledge 360°.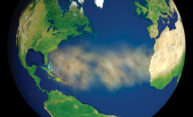 Algae blooms known as red tides that plague the Gulf of Mexico have existed for millennia, but the cycles are now more frequent and intense, say Rochester alumni leading the effort to study their impact.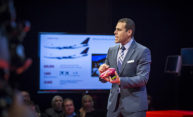 Ahmed Ghazi, an assistant professor of urology, has been awarded first place at the Falling Walls Lab Finale in Berlin for his presentation describing an innovative approach to building patient-specific replicas of human organs.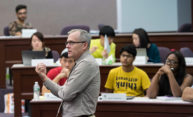 This summer, Rochester graduate school of business became the first in the country to offer students a science, technology, engineering, and math designation to their MBA degree.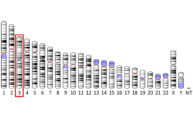 A breakthrough study from Rochester's Wilmot Cancer Institute gives researchers hope that new gene-targeted therapies could improve survival rates for acute myeloid leukemia, which have not budged in years.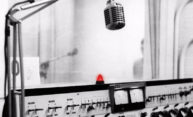 The radio station that began in the basement of Burton Hall is now 70 years old. What might be said about radio in general could also be said about WRUR: it has shown remarkable persistence.