packer
packer's Latest Posts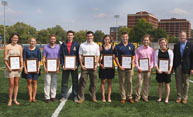 Ten student-athletes representing the highest achievement in academic performance and athletic skill were presented with the University's Garnish Scholar Awards at halftime of the September 20 football game against Gallaudet University.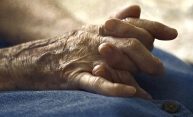 The National Institutes of Health has invited the Medical Center to join the NIH Accelerating Medicines Partnership in Rheumatoid Arthritis and Lupus Network. Made up of 11 research groups from around the country, its aim is to develop new treatments for patients with the conditions.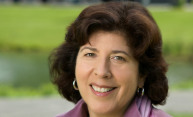 Francesca Zambello, artistic director of the Washington National Opera and artistic and general director of the Glimmerglass Opera, will give the Eastman School of Music's 2014 Glenn Watkins Lecture on Friday, Oct. 3, at 3 p.m. in the school's Hatch Recital Hall.
UR Ventures has awarded three new Technology Development Fund (TDF) grants to projects in the fields of infectious disease, diabetes, and neuromedicine. Paul Dunman, Ph.D., with the Department of Microbiology and Immunology, was awarded $99,000 for his project, "Prevention and Treatment of MRSA Infections."  Dunman and his colleagues have discovered a novel compound to treat […]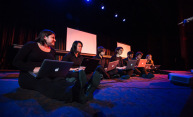 The Rochester Laptop Orchestra performs "Viral Composition" at the annual Rochester Fringe Festival. The group is composed of students at the University of Rochester and Eastman School of Music who compose and perform unique, interactive compositions controlled by Wiimotes, Kinect sensors, genetic sequences, and other custom sensors.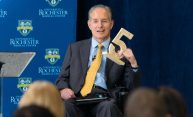 Bradford C. Berk announced that he will be stepping down as senior vice president for Health Sciences and CEO of the Medical Center on Jan. 1, 2015, and will launch a new Rochester Neurorestorative Institute to conduct research and provide patient care for people who, like himself, have lost neurological function through disease or injury.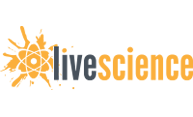 The huge multidimensional systems have complicated wave functions that the old method is not efficient enough to measure, Mohammad Mirhosseini, a graduate student at the University of Rochester and lead author on the paper describing the new technique, told Live Science. The new method makes it possible to calculate wave functions much faster and could help scientists further develop quantum technology.
An international team of researchers– co-lead by researchers in the School of Medicine and Dentistry – has identified a new inherited neuromuscular disorder. The new disease was diagnosed in two families, one in the U.S. and the other in Great Britain.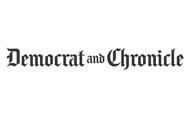 THUMBS UP For the approximately 1,450 University of Rochester students who took part in this year's Wilson Day community service projects.