Lori Packer
Lori Packer's Latest Posts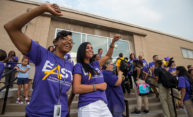 In 2014, a Rochester high school was on the brink of closure. Since then, a partnership with the University has helped East High School to forge a new culture and commitment to revival.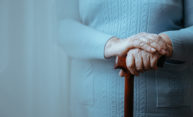 Writing in the journal JAMA Neurology, Medical Center neurologist Ray Dorsey and his co-author argue that the medical community must be mobilized to respond to Parkinson's disease, the fastest growing cause of disability.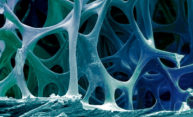 A five-year award from the National Institute of Arthritis and Musculoskeletal and Skin Disease will allow the Center for Musculoskeletal Research to create a new multidisciplinary research program.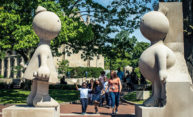 An innovative partnership between the Rochester City School District and the Memorial Art Gallery lets children in our community experience the educational, inspirational, and social power of art.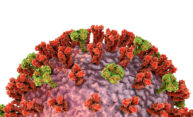 Using the University's supercomputers to analyze H1N1 flu viruses circulating since 1918, a new Medical Center study points to the pros and cons of targeting the "stalk" of the flu virus to develop a new vaccine.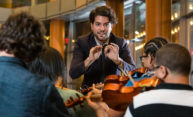 Through ROCmusic Collaborative and the Eastman Opera Collective, recent alumni are using their talents and entrepreneurial skills to enrich the Rochester community with music.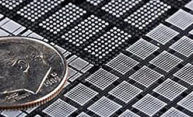 A Medical Center team recently received a $3.8 million grant to continue their investigation of an innovative technology that could lead to preventative treatments for radiation damage in patients.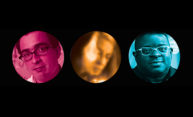 The Memorial Art Gallery has commissioned international artists Javier Téllez, Isaac Julien, and Dara Birnbaum to create media art installations inspired by the city of Rochester.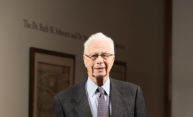 When Seymour Schwartz finished writing the first-edition of a textbook that's known as the "surgeon's Bible," there were no CT scans. Fast forward to 2017, and Schwartz's colleagues are celebrating his achievements—and advances in the field—at the American College of Surgery Clinical Congress.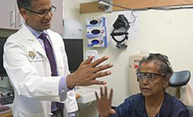 A 71-year-old woman blinded by an inherited disease received a "bionic eye" from doctors at the Medical Center, allowing her to distinguish light and motion, which she hasn't been able to do in decades.