Lori Packer
Lori Packer's Latest Posts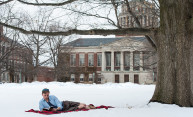 There is no excerpt because this is a protected post.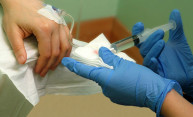 A University team found a way to make chemotherapy more effective by exposing cancer cells to a molecule that inhibits NMD (nonsense-mediated mRNA decay) prior to treatment with doxorubicin, a drug used to treat leukemia, breast, bone, lung and other cancers.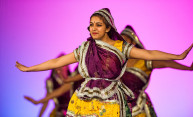 Performers from more than a dozen student groups took the stage in Strong Auditorium for the Association for the Development of Interest in the Indian Subcontinent's 30th annual Mela performance in Strong Auditorium. (Chi Huang / University of Rochester)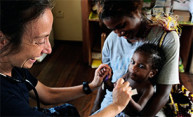 The School of Nursing has ascended to a slot among the top 30 graduate nursing schools in the country, according to the 2016 rankings released today by U.S. News & World Report. The school was ranked 30th for its master's level nursing programs, a jump from a ranking of 32nd in 2012, and 40th in 2008.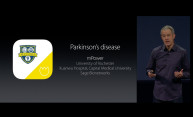 A new iPhone mobile app which allows patients with Parkinson's disease to track their symptoms in real time and share this information with researchers was featured by Apple executives during the company's semi-annual product launch event.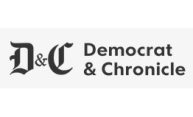 Students and community advocates sat down Monday at the University of Rochester with U.S. Sen. Kirsten Gillibrand, D-N.Y., to discuss the latest version of her bipartisan bill regarding campus sexual assault.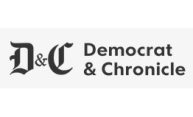 Upstate business leaders are calling on Gov. Andrew Cuomo and the state Legislature to increase his $1.5 billion proposal for an upstate economic development competition to $2.5 billion, saying the area needs the greater infusion of cash. … Others who signed the letter included Joel Seligman, president of the University of Rochester.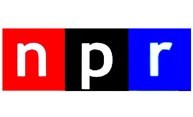 But what if evolutionary change could operate much faster? What if evolution could dance to the same beat as something like ecology — the interaction of life with changing environments? (by professor of astrophysics Adam Frank)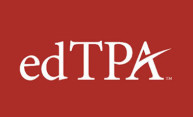 Teacher education programs nationwide anticipate a smooth transition to edTPA, a new performance assessment for initial teacher certification. But a new study of teacher candidates in Wisconsin and New York state shows that many did not necessarily understand how the edTPA process works.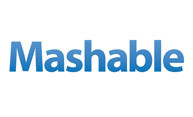 Mitch Lovett, professor of marketing at Simon Business School, says that most people are still watching many hours on a traditional TV format. "However, as options become better for the live events, the bundled 'must-view-live' and 'happy-to-delay' programming will be broken. This is on the horizon…"