Peter Iglinski
Peter Iglinski is the press officer for science and public media. He covers biology, biomedical engineering, chemical engineering, chemistry, mathematics, and earth & environmental sciences.
Peter Iglinski's Latest Posts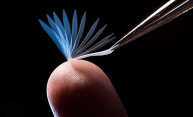 Polymers that visibly change shape when exposed to temperature changes are nothing new. But a research team led by Chemical Engineering Professor Mitch Anthamatten has created a material that undergoes a shape change that can be triggered by body heat alone, opening the door for new medical and other applications.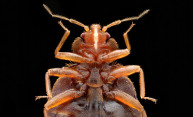 "There's an explosion of insect genome sequencing right now," said Jack Werren, a professor of biology and a member of the research team. "But the bed bug is particularly interesting because it's a human parasite, a major pest, and has a unique biology."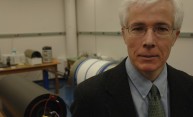 The Royal Astronomical Society, based in London, has named geophysicist John Tarduno the winner of this year's Price Medal for "investigations of outstanding merit in solid-earth geophysics, oceanography, or planetary sciences." Tarduno is a professor of geophysics and a professor of physics and astronomy at the University of Rochester. In her written nomination, Carmala Garzione, […]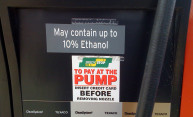 A research team led by chemistry professor William Jones has developed a series of reactions that results in the selective conversion of ethanol to butanol, without producing unwanted byproducts.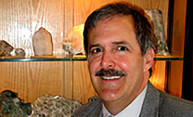 Geochemist Robert Poreda, professor of earth and environmental sciences and an expert in the field of noble gases, was honored earlier this month as a newly elected fellow of the Geological Society of America (GSA).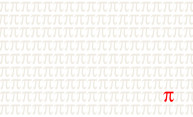 While most people associate the mathematical constant π (pi) with arcs and circles, mathematicians are accustomed to seeing it in a variety of fields. But two University scientists were still surprised to find it lurking in a quantum mechanics formula for the energy states of the hydrogen atom.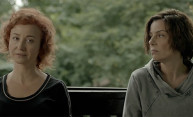 This year's Polish Film Festival, put on by the Skalny Center for Polish and Central European Studies, features stories of elusive happiness, personal struggles, history, and murder.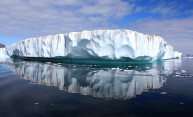 The National Science Foundation (NSF) has awarded $4.24 million to Carmala Garzione and John Tarduno, both professors of earth and environmental sciences, to launch this joint U.S.-China research project.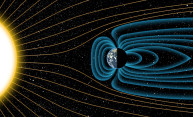 Since 2010, the best estimate of the age of Earth's magnetic field has been 3.45 billion years. But now the Rochester researcher responsible for that finding has new data showing the magnetic field is far older.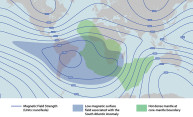 Combined with the current weakening of Earth's magnetic field, the data suggest that the region of Earth's core beneath southern Africa may play a special role in reversals of the planet's magnetic poles.