Peter Iglinski
Peter Iglinski is the press officer for science and public media. He covers biology, biomedical engineering, chemical engineering, chemistry, mathematics, and earth & environmental sciences.
Peter Iglinski's Latest Posts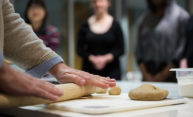 In fields like anthropology and linguistics, scholars must earn the trust of the communities in which they work. A basic key to that trust involves the sharing of food.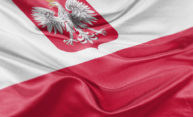 Pianist Kazarzyna Musial will perform music by Polish composers, including including Ignacy Jan Paderewski—Poland's first prime minister—in a celebration of 100 years of Polish independence.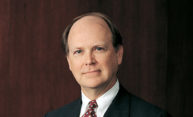 The work of Charles Plosser, former dean of Rochester's Simon Business School and past president of the Federal Reserve Bank of Philadelphia, was the focus of the Carnegie-Rochester-NYU Conference on Public Policy, which convened in Rochester this past April.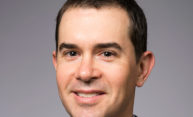 The associate professor of anthropology is one of 31 scholars in the humanities or social sciences to be awarded the prestigious honor, which will support his research exploring the revival of religion in China.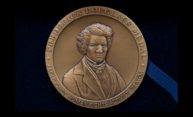 Kenneth B. Morris Jr. spoke to a University gathering Thursday about his goal of creating helping to end human trafficking, and was presented with the University's Frederick Douglass Medal.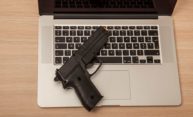 More than a dozen researchers—from Harvard, Johns Hopkins, and other major institutions around the country—presented at the two-day symposium, aimed at addressing dearth of research data on gun violence.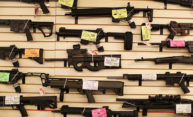 "The Social Life of Guns" symposium brings researchers from Harvard, Johns Hopkins, Duke, and other universities and institutions to the University of Rochester for two days to spur more research on guns and gun violence.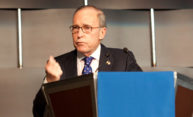 Lawrence (Larry) Kudlow '69 has been named director of the White House's National Economic Council, making him one of President Donald Trump's top economic advisors.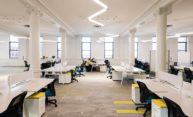 Now in its new space on the sixth floor of historic Sibley Square, NextCorps (formerly High Tech Rochester) will serve as one of the cornerstones of the revitalization of downtown Rochester. NextCorps is an affiliate of the University of Rochester and the region's only state- and federally-designated business incubator.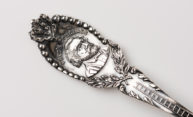 Like most African Americans born into slavery, Frederick Douglass was never told the date and year of his birth. He chose February 14 as the day on which to celebrate it, and in 2018 we celebrate the 200th anniversary of his birth. At the University of Rochester, one of the most extensive collections of Douglass artifacts in the country can be found in Rush Rhees Library.