Peter Iglinski
Peter Iglinski is the press officer for science and public media. He covers biology, biomedical engineering, chemical engineering, chemistry, mathematics, and earth & environmental sciences.
Peter Iglinski's Latest Posts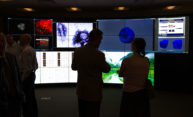 Launched in 2016, the institute serves as a hub, bringing together researchers in fields such as public health and political science, with experts in machine learning and data mining.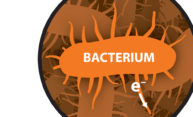 In a fuel cell that relies on bacteria found in wastewater, Rochester researchers have developed an electrode using a common household material: paper.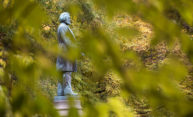 Douglass was profoundly influenced by the Rochester region. But the region's role in shaping the abolitionist leader has not been fully appreciated, according to history professor Larry Hudson.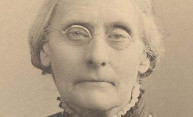 2017: Celebrating 100 Years of New York State Women's Right to Vote is a year-long celebration of women's suffrage in the state.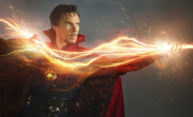 The makers of the latest Marvel blockbuster, Doctor Strange, wanted the fantasy film to have scientific substance. For help, they turned to astrophysicist Adam Frank, who was a science consultant on the film.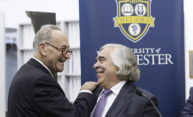 Energy Secretary Ernest Moniz (right), joined by Senator Charles Schumer, made his first visit to the Laboratory for Laser Energetics yesterday. Moniz and Schumer met with researchers and toured the facility, which is seen as a driver for regional innovation and growth.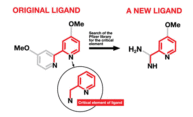 Chemists have developed a process for identifying new catalysts that will help synthesize drugs more efficiently and more cheaply, by searching libraries for drugs with structure features similar to known catalysts.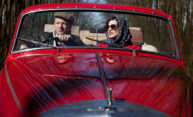 Murder. Adultery. Theft. Those are three of the themes explored in the 2016 Polish Film Festival. Organized by the Skalny Center for Polish and Central European Studies, the festival is now in its ninth year.