Peter Iglinski
Peter Iglinski is the press officer for science and public media. He covers biology, biomedical engineering, chemical engineering, chemistry, mathematics, and earth & environmental sciences.
Peter Iglinski's Latest Posts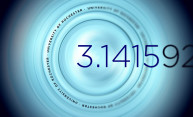 When most people think about pi, they associate the mathematical constant with arcs and circles. Mathematicians, however, are accustomed to seeing it in a variety of fields. But two University physicists were still surprised to find it lurking in a quantum mechanics formula for the energy states of the hydrogen atom.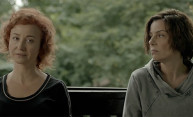 This year's Polish Film Festival, put on by the Skalny Center for Polish and Central European Studies, features stories of elusive happiness, personal struggles, history, and murder.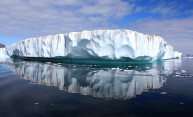 The National Science Foundation (NSF) has awarded $4.24 million to Carmala Garzione and John Tarduno, both professors of earth and environmental sciences, to launch this joint U.S.-China research project.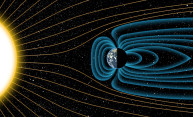 Since 2010, the best estimate of the age of Earth's magnetic field has been 3.45 billion years. But now the Rochester researcher responsible for that finding has new data showing the magnetic field is far older.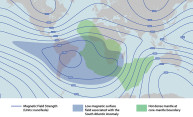 Combined with the current weakening of Earth's magnetic field, the data suggest that the region of Earth's core beneath southern Africa may play a special role in reversals of the planet's magnetic poles.
The Acoustical Society of America has awarded Laurel Carney the William and Christine Hartmann Prize in Auditory Neuroscience. Carney is working to better understand how the brain translates sounds into patterns of electrical impulses.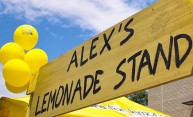 Professor Danielle Benoit and her students will be serving lemonade and explaining their work on childhood cancer therapies this weekend as part of a national effort organized by Alex's Lemonade Stand Foundation, which has helped fund her research.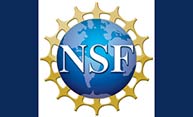 The fellowship, which is part of a federally sponsored program, provides up to three years of graduate study support for students pursing doctoral or research-based master's degrees.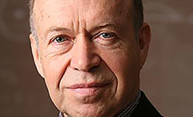 James Hansen, adjunct professor at the Earth Institute at Columbia University and former director of the NASA Goddard Institute for Space Studies will speak on Monday, April 20, in Hutchison Hall.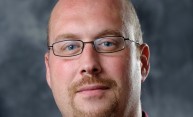 Michael Neidig, an assistant professor of chemistry, has been recognized as a "rising star" by the Alfred P. Sloan Foundation. Neidig is one of 126 U.S. and Canadian researchers selected as recipients of Sloan Research Fellowships for 2015.