Sandra Knispel
Sandra Knispel's Latest Posts
Sandra Knispel: You're now listening to the UR Quadcast, the official podcast of the University of Rochester. To most of us, eating is pleasurable, but according to estimates, some 30 million Americans suffer at least at some point in their lives from eating disorders, such as anorexia nervosa, bulimia nervosa, or binge eating disorder. For them, […]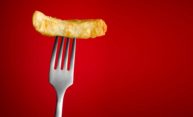 In this episode of the Quadcast, Rochester eating disorder specialists share some facts about these illnesses in teens, and advice for parents and caregivers.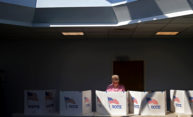 Both the general public and political science experts rate the performance of US democratic institutions significantly lower than half a year ago, according to the fifth and latest survey from Bright Line Watch.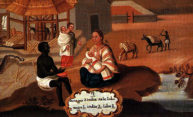 Painstakingly searching through three colonial archives in Puebla, Mexico, assistant professor of history Pablo Miguel Sierra Silva reaches beyond traditional master-slave narratives in his latest study of afro-indigenous interactions in Mexico's urban centers.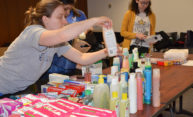 From left: Organizer Kirsten Buscetto, responsible for programming and community engagement at the Susan B. Anthony Center; Isabella Leighton '21, a biochemistry and psychology major from San Antonio, Texas; and Erin Campbell '21, a public health major from Bethlehem, Pennsylvania; are sorting items donated by 10 University departments and individual donors to benefit victims of human trafficking. Ranging from toiletries, sanitary items, and towels, to gently used clothes and food—the donations will be distributed among six local agencies. The drive is organized by the University's Susan B. Anthony Center to aid the Rochester City Court's Human Trafficking Intervention Court . (University of Rochester photo / Sandra Knispel)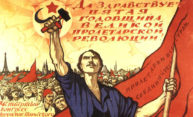 Ronald Grigor Suny, one of the preeminent historians of the Soviet Union, ethnic conflict, and nationalism, will speak as part of the Russian Studies program's commemoration of the 100th anniversary of the Russian Revolution.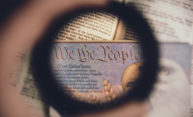 "One of the greatest threats to democracy is the idea that it is unassailable." That's the tagline of Bright Line Watch, which neatly sums up the group's motivation. Made up of four political scientists including University of Rochester professor Gretchen Helmke, the non-partisan initiative has set out to monitor democratic institutions in the United States and potential threats to those practices.
You are now listening to the UR Quadcast, the official Quadcast of the University of Rochester. Sandra Knispel: "One of the greatest threats to democracy is the idea that it is unassailable." That's the tagline for Bright Line Watch, a non-partisan group of political scientists. The scholars monitor US-American democratic practices, the resilience of the […]