Sara Miller
Sara Miller serves as public information coordinator/spokesperson for the University.
Sara Miller's Latest Posts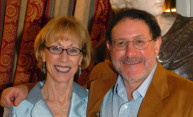 In recognition of the continuing collective philanthropy of Mark and Carolyn Ain, the Center for Entrepreneurship will be named the Ain Center for Entrepreneurship.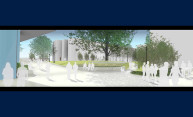 The quadrangle enclosed by Robert B. Goergen Hall, Hylan Hall, the Computer Studies Building and the future Wegmans Hall will be transformed beginning next spring with new walkways, trees, seating, and a botanical rain garden.
Excellus BlueCross BlueShield announced Wednesday it has been the target of a cyberattack in which attackers may have gained access to approximately 7 million individuals' personal information. Excellus is working with the FBI to investigate and understand the full impact of this cyberattack. Excellus is one of the administrators of the health care plans provided […]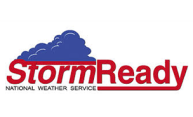 The NOAA's National Weather Service (NWS) has recognized the Rochester as a StormReady® university for its preparedness to handle all types of severe and potentially life-threatening weather. Rochester is the first private university in New York State to be certified StormReady.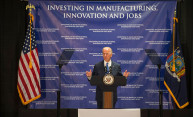 The University of Rochester is a key partner in a consortium that has won a national competition to advance U.S. photonics manufacturing capability. The new American Institute for Manufacturing Integrated Photonics (AIM Photonics) will be headquartered in Rochester, New York.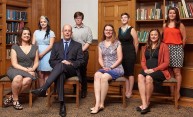 Each year, seniors in the College are invited to nominate a high school teacher for consideration for the Singer Family Prize. The four award winners receive a plaque and $3,000, as well as $2,500 for their school.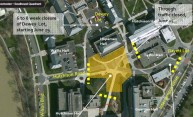 The new building will be located at the current midway point of Hutchison Rd., in between Hopeman and Hylan buildings. As part of the overall construction plan, Hutchison Rd. will no longer be a thoroughfare and will be permanently reduced to only provide access into the Wallis Hall parking lot and Dewey Parking Lot.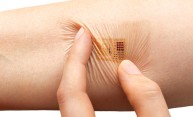 Massachusetts company MC10 will join forces with the University to test its BioStamp wearable biometric technology in various clinical settings, and to work to translate patient healthcare data into new treatments and predictive health analytics.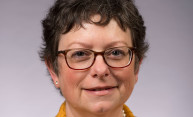 Stauderman is an experienced leader in external relations, institutional positioning and issues management. Her career in higher education of more than 20 years has included roles in communications, alumni relations, annual fundraising, and student affairs.
We received a letter from the U.S. Department of Education's Office of Civil Rights (OCR) that it will investigate a University of Rochester student's complaint about the way that the university handled her charge of sexual assault. When OCR receives such a complaint, it undertakes a broader, comprehensive review of a university's handling of sexual misconduct complaints for a period of years.