Valerie Alhart
Valerie Alhart is press officer for humanities and broadcast media, and covers humanities and the arts at the University.
Valerie Alhart's Latest Posts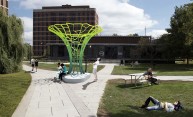 A new 12-foot tall sculpture will be installed in Jackson Court as part of an effort to bring public art to campus. Artist Sabri Gokmen's CALYX, was selected from a pool of more than 120 submissions received from an international call for proposals.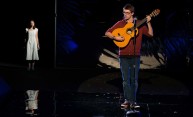 The institute will serve as a center for performance programs on the River Campus, aiming to further inspire students with or without prior training or experience to explore a variety of aesthetic art forms and opportunities. The institute will strengthen the relationships among the College, the Eastman School of Music, and the Memorial Art Gallery.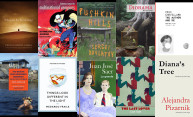 Ten works of fiction and six poetry collections remain in the running for this year's Best Translated Book Awards following the announcement of the two shortlists today on Three Percent, the University of Rochester's translation-centric website.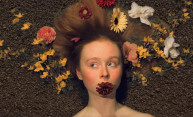 Aches, a stop-motion animation film by film and media studies major Brynn Wilkins, '15 took the top prize in the 10th annual Gollin Film Festival, sponsored by the Film and Media Studies Program.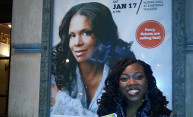 Students from the Musical Theater Workshop at the University of Rochester will perform stage favorites in a show titled "A New World!" The revue is a culmination of a semester-long course in a two level workshop series through the University's college music department in acting and singing for 14 undergraduate and graduate students.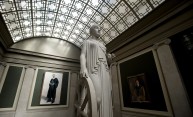 Dean of Arts & Sciences Gloria Culver has announced the creation of a Humanities Center, which will support multidisciplinary engagement around literature, history, the arts, and philosophies of cultures past and present. Culver and interim director of the new center Joan Shelley Rubin have chosen "Humanities at the Crossroads: Charting Our Future" as the center's theme for its first year. Faculty and students will organize research projects, seminars and symposia around the theme.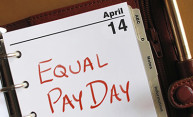 A significant pay gap still exists between men and women on a national scale. In order to help raise awareness of this issue, the Susan. B Anthony Center has partnered with the Coalition on Pay Equity (or COPE) to survey this inequality in the Rochester area.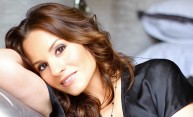 Kara DioGuardi, songwriter and former judge on TV's American Idol, and Bill Flanagan, a veteran music journalist who has spent the last 15 years as an executive at both MTV and VH1, will sit down for a behind-the-scenes look at their careers on Wednesday, April 22 and Wednesday, April 29.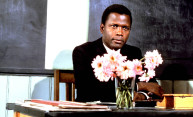 Sir Sidney Poitier became a cultural icon in the 1950s as the first black actor to break racial barriers in film. But as art and art history professor Sharon Willis argues in her new book, his image on screen creates a false sense of equality that continues to appear in the popular media and remains damaging to race relations today.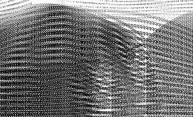 University students, faculty, and staff will celebrate Day of the Arts 2015: Silence,which includes five events centered on the question "What is Silence?" This two-day series starting on Wednesday, April 8, explores movement, dance, art, and music.