Valerie Alhart
Valerie Alhart is press officer for humanities and broadcast media, and covers humanities and the arts at the University.
Valerie Alhart's Latest Posts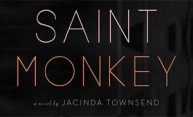 The award is being given for Townsend's debut novel Saint Monkey, which was named by The Root as one of the 15 best works published by black authors in 2014.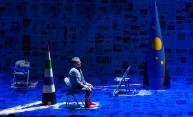 The University's Humanities Project will present a solo performance of The Sundance Kid is Beautiful, a rarely shown work by visual artist Christopher Knowles. Knowles is often regarded as being an outsider whose work is explained through his autism.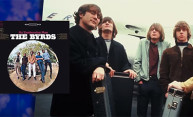 To mark the 50th anniversary of what many rock historians consider to be one of the most progressive years in the history of rock music, the institute's "In Performance" series kicks off with a tribute concert to American rock.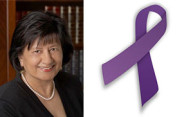 "Instead of thinking about the effects of intimate partner violence in an isolated kind of way, we need to look at it across the lifespan and across the developmental stages," says keynote speaker Dr. Tasneem Ismailji.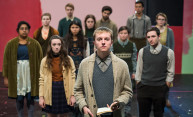 The International Theatre Program kicks off its 26th season on Thursday, Oct. 8 with a rare stage production of Dylan Thomas' play, Under Milk Wood. Originally written for radio in the 1950s as a "play for voices," Under Milk Wood was the only play Thomas ever completed.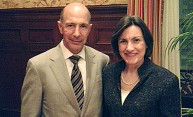 University of Rochester Trustee Ani Gabrellian '84 and her husband, Mark Gabrellian '79, have committed $2 million to establish a directorship for the University's newly created Humanities Center.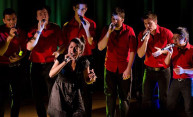 From September 17-26, students, faculty, staff, and alumni from across the University — including the After Hours student a capella ensemble above — will participate in the 2015 First Niagara Rochester Fringe Festival in downtown Rochester.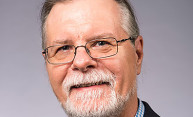 John Covach, a prominent rock historian, founding director of the University's Institute for Popular Music, professor and former chair of the Department of Music, and professor of music theory at the Eastman School of Music, has been named the inaugural director of the newly created Institute for Performing Arts.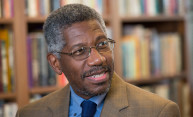 The University will celebrate the opening of its Humanities Center this fall with an inaugural talk by Gerald Early, a leading authority on race and American culture.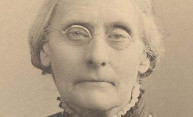 While much is known about the famed suffragist's stance on social equality and slavery, Susan B. Anthony also had lots to say on a variety of issues that still resonate today.