Valerie Alhart
Valerie Alhart is press officer for humanities and broadcast media, and covers humanities and the arts at the University.
Valerie Alhart's Latest Posts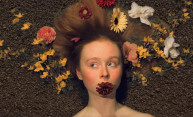 Aches, a stop-motion animation film by film and media studies major Brynn Wilkins, '15 took the top prize in the 10th annual Gollin Film Festival, sponsored by the Film and Media Studies Program.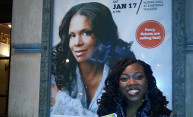 Students from the Musical Theater Workshop at the University of Rochester will perform stage favorites in a show titled "A New World!" The revue is a culmination of a semester-long course in a two level workshop series through the University's college music department in acting and singing for 14 undergraduate and graduate students.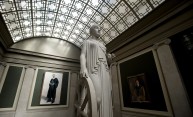 Dean of Arts & Sciences Gloria Culver has announced the creation of a Humanities Center, which will support multidisciplinary engagement around literature, history, the arts, and philosophies of cultures past and present. Culver and interim director of the new center Joan Shelley Rubin have chosen "Humanities at the Crossroads: Charting Our Future" as the center's theme for its first year. Faculty and students will organize research projects, seminars and symposia around the theme.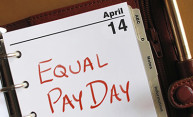 A significant pay gap still exists between men and women on a national scale. In order to help raise awareness of this issue, the Susan. B Anthony Center has partnered with the Coalition on Pay Equity (or COPE) to survey this inequality in the Rochester area.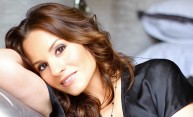 Kara DioGuardi, songwriter and former judge on TV's American Idol, and Bill Flanagan, a veteran music journalist who has spent the last 15 years as an executive at both MTV and VH1, will sit down for a behind-the-scenes look at their careers on Wednesday, April 22 and Wednesday, April 29.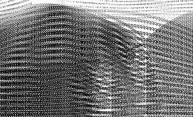 University students, faculty, and staff will celebrate Day of the Arts 2015: Silence,which includes five events centered on the question "What is Silence?" This two-day series starting on Wednesday, April 8, explores movement, dance, art, and music.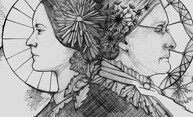 A new mural by Rochester-based artist Sarah Rutherford, is taking shape in the tunnel system under Dewey Hall, thanks in part to a new initiative to bring more public art to the University's River Campus.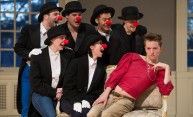 Shakespeare's play The Taming of the Shrew is often criticized for its portrayal of women as weak and submissive. But on Thursday, April 9, the University's International Theatre Program will present a new take on the classic comedy in a production performed by a largely male cast.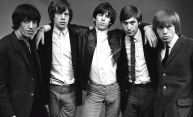 For the past five decades the Rolling Stones have enjoyed tremendous success as the original bad boys of rock for their image based on sex, drugs, and rock 'n' roll. But what many people don't realize is that this hasn't always been the case for the group, according to John Covach, director of the Institute for Popular Music.