Valerie Alhart
Valerie Alhart is press officer for humanities and broadcast media, and covers humanities and the arts at the University.
Valerie Alhart's Latest Posts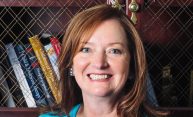 Sheree Toth, the executive director of the Mt. Hope Family Center and professor of clinical psychology, will deliver this year's keynote speech at this year's annual Stanton/Anthony Conversations, which will focus on the mental wellness of children.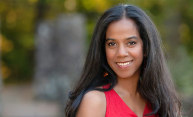 Freeman will receive the award and $7,500 prize on Thursday, Oct. 23. As part of the award ceremony, Freeman will give a reading from the novel and she will sign copies of her book during a reception after the event.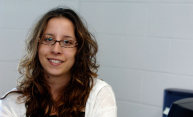 Associate professor of religion Nora Rubel has been named director of the University's Susan B. Anthony Institute for Gender and Women's Studies. As a scholar of religion, Rubel says she was excited to move to Rochester in 2007 to live near the 'burned over' district where many religious movements began. "But once I arrived I was just as drawn to the area's ties to abolition and the women's rights movements."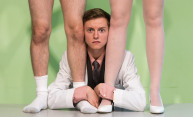 Sex, authority, and psychoanalysis take center stage on Thursday, Oct. 16, in Todd Theatre as the International Theatre Program begins its 25th season with the provocative farce, What the Butler Saw.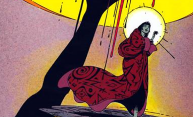 The story of Salomé has been recreated in popular culture for more than 2,000 years. On Oct. 8-11, her evolving role in religion, society, and the arts will be explored in a two-day symposia and series of events titled The Veils of Salomé, at both the River Campus and the Eastman School of Music.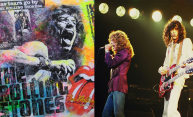 Institute for Popular Music kicks off its 2014-2015 performance and lecture series with a tribute to the iconic 70s rock band, Led Zeppelin. In the spring, lectures and a concert will focus on the music of the Rolling Stones and the 50th anniversary of the group's career-making hit "(I Can't Get No) Satisfaction."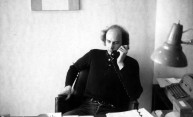 Leading scholars, artists, and critics from around the world will gather at the Arsenal Institute for Film and Video Art in Berlin on August 28 to celebrate the work of Douglas Crimp, who turned 70 this month. Known for his work as an art critic, theorist, curator, and activist, his work was instrumental in the development of the field of queer studies.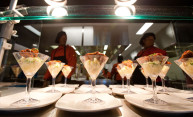 The University's dining services has been ranked 6th on the 2014 list of 75 Best Colleges for Food by the online publication The Daily Meal. In addition to the quality of the food, the rankings were determined by the "food scene of the surrounding area," as well as nutrition, sustainability, accessibility, events, uniqueness, and "the overall quality of the dining experience."