Tag: advancement
The University of Rochester just completed the best fundraising year in its history, pulling in $118 million through June 19 to put the university within reach of its $1.2 billion capital campaign goal.
UR president Joel Seligman noted the milestone in an address this week, calling the year a success on many fronts. The strong fundraising year now puts UR at $1.09 billion for the Meliora Campaign, 91.1 percent of the goal, Seligman said.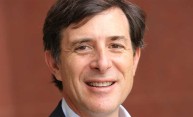 Trustee Laurence "Larry" H. Bloch '75 and his wife, Cindy, have funded the position of chief fundraising officer, and established the Larry and Cindy Bloch Endowment for University Advancement.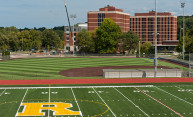 The Brian F. Prince Athletic Complex will encompass and improve Fauver Stadium, the baseball field area, the Lyman Outdoor Tennis Center, and the north field practice area.